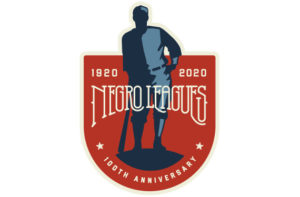 By Rachael Drew-Kinuthia
The 100-year anniversary of the Negro baseball leagues. What does it mean for most people today who never saw a life of segregation? I'm in my forties and everything I remembered in my life was relatively integrated, yet both of my parents' experiences and stories stuck with me. The leagues first began in 1920 and existed until the early 1960s because racism and Jim Crow laws prevented Black players from playing Major League Baseball. Their lives, much like my parents, were different and yet their sense of beauty, dignity, and pride had not changed. A great number of people used to say "make the race proud" but at the time I did not completely understand what was meant by this. Hearing my grandparents or my father say such a thing was not because they were ignorant of human beings all being flawed. I came to learn that it was being bound by a dream. Yes, the American dream but something else. All the language, mannerisms, food, music, all the literature and philosophy that had been fashioned under the weight and expectation of the dream.
Everything that my parents and these elders of the Black community had done before us, from rising out of the ghettos and sharecropping fields or helping us get out of those ourselves, then going into suburbs only to find some things we couldn't escape; it was taken for granted by a sixteen-year-old me but not later. Later, I would come to understand and further appreciate it, and my parents did not want me to forget. They still reached out for the beautiful dreams and led my siblings and I to reach for them as well, but we could not forget our generation, the children of the "Jackie Robinson Elite", as I've heard it called.
There was a need for balance between having our sense of roots and being firmly attached to them, sharing in the sense of community, yet being separate and free as we wanted, reaching individually for the dreams we hoped would be a reality. Yes, as I sat watching baseball with my father and brothers, sometimes complaining and wanting to change the channel, there was an opportunity to hear many stories. There was this incomparable wealth of knowledge that was being passed from one generation to the next on how to carry oneself in power and dignity. Moving forward, building bridges, jumping over hurdles, pushing through the door were all a part of my father's baseball experiences. From the time he was a boy playing in a segregated league near the Eastern shores of Delaware until leaving for the Marines, from the early days of marriage to my mother to being a father and truck driver, baseball would still reflect what was happening in our lives and country. Even historians would tell us that no other sport has been so graced by presidential attention.
The pain, the struggle, the joy, and absolute elation celebrating a win matched my father's face when telling us what he had overcome. My father felt that baseball had a way of dramatizing the big moments and it opened a way for so many with athletic talent. I continue to think about it all and teach my children that a day like today, the 100-year anniversary of the Negro Leagues, means much more to this life we live now than they may realize. We are thankful for the relationships, the allies, the civil rights leaders, the families of baseball players, the fans and more who wanted to support them, and we take these lessons to keep reaching for The Dream. The dream that sometimes feels heavy to carry around but with the knowledge, intuition, and experience of our elder folk we can achieve it.
Contact the Feature Writers