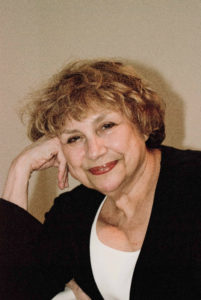 By Diane Batshaw Eisman, M.D. FAAP Doctor Eisman, is in Family Practice in Aventura, Florida with her partner, Dr. Eugene Eisman, an internist/cardiologist
It seems that everyone has noticed it.
The irritable physician has been sequestering at home; and so her personal universe of "everyone" means husband, offspring, feline family members and canine family member.
A bit smaller than her usual universe.
Her irritation grows daily. And it has not gone unnoticed.
She does not get upset when, in the morning, as she finds herself staring back in the mirror, she notes her scraggly hair with many roots turning grey and silver. Doctor Curmudgeon just grins. She can handle a dilapidated hairstyle with great aplomb. She finds a certain comfort in that it fits her image. Clean, but a tad scruffy
And it does not offend her, when a patient or two may comment that her looks are far from alluring. After all, this is Telemedicine. She doesn't have to wear makeup. She can wear comfortable lounging attire. And since there is no scent-o-medicine here, she would not even have to bathe with any great regularity. (Note from Sir Galahad, the Siberian Husky member of the Curmudgeon family, who "runs" the household: ""Lest her reputation be sullied, I must reassure that the physician is in the habit of daily showers.")
She does experience times of zen-like calm when her nose dwells within the old fashioned confines of a real book.
The world does not appear to close in on her when she grabs her pen to decipher the weekend crossword puzzles.
Feeding time provides another serene oasis.
And then come the agonizing stretches when curmudgeonly irascibility peaks. There are mainly two spikes of irritability
Spike #1 occurs at the end of breakfast. The provocation is the morning newspaper. Yes the Curmudgeon family still subscribes to a newspaper (Note from Sir Galahad: Many of you of more recent birth are not familiar with the concept of a newspaper and so I must explain that for years, one of the main sources of news was a newspaper, actually made in paper and had pages that were turned. Today, it is thrown onto a driveway, usually under a car and then the occupant of the house picks it up and brings it inside. Even more years ago, there would be newsstands, usually on a corner that sold newspapers and magazines. I am aware that younger people consider this an archaic practice but for certain individuals, it has a soothing effect)
Spike #2 occurs in the evening when serenity, calmness and light laughter should reign. However with Doctor Curmudgeon, this is not always the case. What is happening here? Of course, the Early Evening News, local and national…followed by at least an hour of National news…and prior to bedtime, Local bedtime News.
And so the time has come to take matters into the paws of Sir Galahad. Control of the remote is torn from the hands of the anguished curmudgeon. The TV is set to the animal channel. Special codes must now be used in order to view any channel that might carry the news.
And as Doctor Curmudgeon watches the crawl of a turtle across a beach, sunlight illuminating his carapace, calmness returns.
Doctor Curmudgeon® is Diane Batshaw Eisman, M.D., a physician-satirist. This column originally appeared on SERMO, the leading global social network for doctors.
SERMO www.sermo.com "talk real world medicine"
Contact the Feature Writers