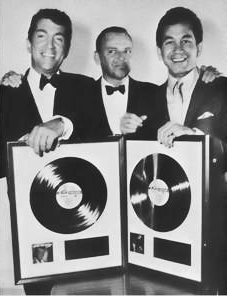 By Geoffrey Huchel
Trinidad "Trini" Lopez, singer, guitarist and actor died on August 11, 2020, from Covid-19, in Palm Springs, California. He was 83.
Lopez started his own band at age 15 and caught the eye of rock and roll legend Buddy Holly, who recommended him to a music producer who signed Lopez and his band, The Big Beats, to Columbia Records. Eventually, Lopez quit The Big Beats and began a solo career and was signed to Reprise Records. His debut album "Trini Lopez at PJ's" debuted in 1963 and peaked at #2 on the Billboard 200. Since his debut, Lopez produced over thirty albums and had 16 Top 40 songs on the charts from 1963-1968. His hit singles include "If I Had a Hammer", "Lemon Tree", "I'm Comin' Home, Cindy", "Sally was a Good Girl". "Michael", Gonna Get Along Without Ya Now", and "The Bramble Bush".
Lopez was also known for designing two guitars for the Gibson Guitar Corporation, which are now collectors' items.
During the 1960s and 1970s Lopez tried his hand in acting. Although short-lived oez appeared in TV and film productions including MARRIAGE ON THE ROCKS (1965), THE RELUCTANT HEROES (1971), ADAM-12 (1968), THE HARDY BOYS/NANCY DREW MYSTERIES (1977) and the World War II drama THE DIRTY DOZEN (1967), with Charles Bronson, Lee Marvin and Ernest Borgnine.
Ringside Report sends our condolences to Lopez's family during their time of grief.
Contact the Feature Writers