[AdSense-A]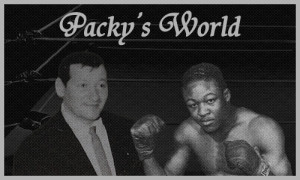 By Packy "Boom Boom" Goldstein
Oy Vey are you going to hear about it today! I know RSR readers I have been off for several months, but at 90 years old this past May, I am lucky to be anywhere! Yes, Bradley, I know you want me to write about boxing! Hold onto your bagels over there in that great state of Indiana boychick! And if you think it's great, Packy has some property in the Everglades I can sell you cheap! Let's get to some boxing…
Covid-19 and Boxing…
I know I know for Pete's Sake; I live on Miami Beach where we have it bad and a Governor who needs a swift kick twice in his bagels! Ron DeSantis you are a PUTZ! But we do have some boxing on TV without the crowds, which quite honestly, is boring, but better than nothing at all. I am glad that some of the boxers are able to make a few clams to take care of their families!
Boxing on VHS…
Yes, I still have all my VHS tapes. Right now, I am watching fights of my old pal Alexis Arguello who Al introduced me to way back in 1982, when he fought Aaron Pryor at the Orange Bowl. Alexis was class and I sure miss him! RIP
My Pal Al…
22 years have passed since Bradley's father Alvin passed, my dearest friend. In the days of this pandemic, I know Al would have been the sanity and the much-needed humor we all need to get through it. I can hear it many times in Bradley's voice when I talk to him how much he misses his dad, as I do. At 90, I know there are not many days left until I once again, reunite with Al. Sleep well champ until we see each other again!
The Chutzpah Award…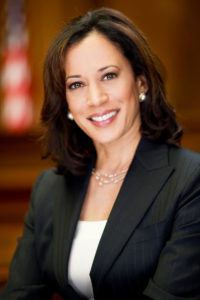 The Chutzpah Award goes to Senator Kamala Harris. When I heard yesterday Joe Biden had picked her, I yelled from the living room to Sadie, our gal is in! Sadie at 88, did a happy dance from the kitchen to the living room! In a country in turmoil thanks to a schmuck as our President, we need a Kamala to bring respect to the office alongside Joe. November 3rd, vote like your life depends on it, because it does!
Be safe out there and don't be a putz by not wearing your mask!
Contact the Feature Writers