[AdSense-A]

Loading ...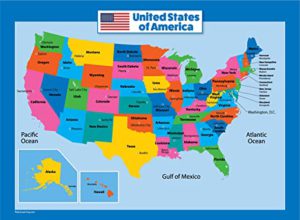 By Marlena Ryan
America is no stranger to crisis. Natural disasters for instance, show the humanity that Americans have when they cast themselves aside and put time, resources and effort into helping their fellow Americans. But unlike a natural disaster which can be isolated to one area of the country, our entire nation is in a crisis. And as we are more than halfway through 2020, Americans are becoming more callous than ever.
Trump was on Sean Hannity's show recently, and talked for more than half an hour about windmills and how they "kill all the birds", but spent only a few minutes talking about Coronavirus. Trump made not one mention nor show of remorse for the 168,000 Americans (as of this article) who have died from this virus. That number is not just a number. 168,000 is the number of moms, dads, grandparents, children, brothers, sisters, husbands, wives, and countless others who have died in many cases alone from this deadly and contagious disease. Currently, the US has over 5 million confirmed cases (as of this article) of COVID.
These confirmed cases include Americans of all ages who may be asymptomatic or may be battling this disease at home alone, or with family, or from a homeless shelter or from a hospital bed. These are people, Americans who may or may not go on to beat COVID. They may unknowingly spread this deadly disease to others. It is a problem that deserves the highest attention from the President of the United States. And those who have suffered from Trump's lack of leadership deserve the deepest apologies and sympathies for going through something so tragic. Recently, the IHME (Institute for Health Metrics and Evaluation) out of the University of Washington, predicted that nearly 300,000 Americans could die by December 1st if more Americans do not wear masks and practice better social distancing.
Dr. Anthony Fauci, the Director of the National Institute of Allergy and Infectious Disease, and his family have needed ongoing security after being harassed and receiving death threats due to Dr. Fauci's efforts to help the White House mitigate the spread of COVID. Trump has not spoken out against this treatment by Americans of a member of his coronavirus taskforce. Instead, Trump has hired Dr. Scott Atlas as a new coronavirus adviser. Dr. Atlas, who is a senior fellow at the Hoover Institution at Stanford University, is against lockdowns, is for herd immunity, believes that schools should open, and college football should start this fall. Dr. Atlas also stated during an interview with Fox News that the risk of children "getting something serious or dying from" COVID is "virtually zero". Notably, more than 97,000 children in the US tested positive for COVID during the last two weeks of July alone. And some schools that have already reopened have had to close due to the number of COVID cases among students and staff. A recent study by the CDC found that nearly one-third of children who were hospitalized with COVID were admitted to the ICU at a rate similar to adults.
Right now, over 30 million Americans are unemployed. Back in February of this year, approximately 158 million Americans had jobs. Senator Ed Markey of Massachusetts who proposed sending $2,000 monthly checks to Americans during the pandemic tweeted this month, "give every person in our country $2000/month for the duration of the pandemic, $2000/month for 3 months after that, and $2000/month retroactive to March." Senator Ted Cruz of Texas mocked this proposal by tweeting in response, "Why be so cheap? Give everyone $1 million a day, every day, forever. And three soy lattes a day. And a foot massage. We have a magic money tree – we should use it!" Meanwhile, the struggle that Americans have to keep enough food on their tables due to lost jobs and even reduced working hours continues to grow. According to Feeding America, from the beginning of March through the end of June, food banks nationwide have distributed more than 1.9 billion meals to Americans. And in March alone, food banks gave out 20% more food than they normally do in an average month.
Hall of Fame football player Deion Sanders put out a tweet recently that basically shamed all sports players choosing to opt out of playing professional sports due to the Coronavirus. Some fans have also openly ridiculed football players like Buffalo Bills defensive end Tre'Davious White for even thinking about opting out of the NFL season. White mentioned in response to his fans that his girlfriend's grandfather passed away from COVID. The Kansas City Chief's offensive linemen Laurent Duvernay-Tardif, who graduated from medical school, has opted out of playing football out of respect for his community and to help care for COVID patients. Ridicule and shameful comments do not take into consideration sports players who are making difficult decisions, choosing to not play a sport they often love, because our country is in a health crisis. These players may have a pregnant wife or an immunocompromised child at home or they themselves may just be concerned about contracting and spreading COVID. If the same player were opting out of a season of playing professional sports due to care for a terminally ill spouse or due to death of a loved one, would fans openly ridicule that player?
What is happening to America and its citizens? When did so many people decide that it was okay to behave like Donald Trump? It seems that in 2020 Americans are less and less caring about others. Some Americans are even throwing consideration for others completely to the wayside in order to maintain their current status and personal freedoms. The tone of these individuals being that if Trump wins the election, he will make sure that I keep my personal freedom and status quo. He will not force me to wear a mask. He will not force me to believe in climate change. He will make sure that my freedom to hide behind the 1st Amendment when I want to express myself in a way that is racist, or sexist is preserved. He will not let people of color take jobs away from white people. He will protect suburban white women, or "housewives" as Trump likes to call them. These people seem to no longer care about decency in America. The political climate in our country has shifted people so drastically that narcissism reigns and Americans are caring less and less about each other. If we do not have a President soon who not only restores decency coming out of the White House but also promotes decency amongst Americans, I fear that our country will only become more callous and more divided.
Contact the Feature Writers