Donald Trump's Friday Private Thoughts That He Doesn't Tweet!
[AdSense-A]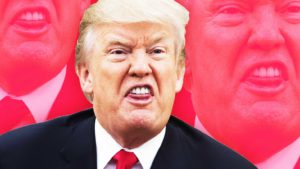 By Jo-Ann "Jo D NL" Duke
The diary scribblings of T4: Temper Tantrum Toddler Trump
Dear Diary,
It's me, Donny, I am so glad to get away for a few minutes and talk to you again. All I hear is how people need money, and how Mitchie and Linds just went home for a few weeks. They keep complaining about their unemployment and rent and all that stuff. It's so irritating, what can they just be quiet for a change, right, if I complain, everyone talks about it, but it's alright for them to be constantly complaining. It's driving me nuts. Sometimes I think I should just quit, but I can't do that, because I have to make him proud, you know who I mean, and also my friends Kim and V, they are always saying that I am the only one who can do the right thing, and make things work out the way they should.
I guess I should listen to them because they both have so much more experience than me, and if they say I am doing a great job, I should listen to them, because they know what they are talking about. They keep telling me that the way I do things is just right, and to keep doing everything the way I am doing right now. All the ones who complain about me, they don't have any idea how hard this is, they should be happy that I am doing all of this for them. Why can't they see how hard I work, Kim and V do; they keep telling me to not listen to the mean ones, and just keep doing such a great job, especially with getting the people who were taking down the statues, that's important, like they said, I can't forget the history, of all the southern people who fought so hard, they deserve to have their statues.
Seriously, I don't see why everyone has such a problem with this, why are they still protesting about it, if they would listen to me, then I could make them see that I am right, and that they all are wrong. After all, I am the smartest, the bestest, no one can do a better job like I have done over the past few months.
Thanks buddy, for always being here for me, I know you, V and Kim are my real friends. That's why I don't listen to the ones in that office they are always making me go to, like every day.
Well, got to go for now, back again as soon as possible.
Love you,
Donny
[si-contact-form form='2′]