[AdSense-A]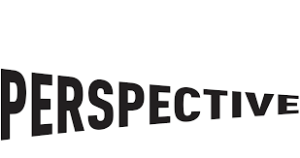 By Radical Rhymes
How things change. I used to smirk when my elders said things like that as child. Especially when it was followed up by something like 'the more they stay the same'. Yeah, okay, now let's get on with the job of living, shall we? But now I see how things change, particularly our perspective, our understanding. That changes significantly.
Let me start by talking about myself for a moment. I was a failure at school. I left with a small handful of poor qualifications which reflected both my own sense of inadequacy and my overwhelming confusion about how to do better. It took me a long time to work out that if I wanted to change my path, I had to apply myself. Eventually, I got myself into the position of taking on a PhD.
What a trial that was. In the first year and a half my supervisor left to take up a post elsewhere and I found myself picking up his courses. In effect, I was a full-time lecturer while carrying out my postgraduate research, and it took the university 3 years to assign me a replacement supervisor. By that time, I'd written the thing. Four-and-a-half years part-time. Thanks very much. Dr Radical take a bow.
However, those years were hard. Seriously hard. Not only did I have to conduct the research and write it up, but I had to write lectures, grade papers, and deal with the ever-increasing administrative work required. At times I would be a bare week ahead of the students. It got to the stage where I couldn't release the reading for the lectures because I was afraid the books would disappear from the library when I needed them myself!
And let's be clear, a PhD is a mountain. It is an Everest of scholarly endeavor. You are alone for the greater part of it, aside from complaining to your peers on a regular basis, and, you reach the point where you are more of an expert on the specific topic than your supervisor – not that I had that to contend with.
There were days when I honestly believed I wouldn't get through it. Not just the work, but emotionally, spiritually, mentally. I believed time and time again that I would break. That I would fail. When my sister passed away, I was certain that was it. Only the love and support of my family kept me afloat. I would be buoyant one day, drowning in despair the next. Trial? Not even close.
Surely, having the thing would be worth all the fear and despondency, the crippling doubt? So many years of struggle lifted by the achievement. I mean, from a council estate kid with no real qualifications to a lecturer with a PhD. What could be better? When I came out of my viva exam with minimal changes, I should have been ecstatic, delirious! I expected to walk out of that room of black and white into a world of bright colors and glowing rainbows. Like Dorothy stepping into Munchkin Land.
But I wasn't…
There was a searing flatness, a sobering sense of anti-climax. I was a Dr in all but name, an afternoons work and all would be over, and the fun would really begin. Except it never did. What I didn't realize then, and I've only just begun to understand, is that the PhD wouldn't save me. It couldn't heal the low self-esteem. It was, at best, a sticking plaster. Nothing could heal me because the lack was not outside, it was within.
To add insult to injury, it opened up a road to more uncertainty, more pressure, more stress, more… more. At every stage I believed that the next achievement would soothe that ache I felt. The first paper published, the first book, the first research grant, the first… What I discovered was that academia was built for the neurotic, it was status driven and malnourishing. To survive I had to leave.
A couple of years ago I was supervising a student who was two years into their doctoral research. She was doing well objectively, but she wasn't happy. All the problems I'd faced she was encountering. The worst was crippling self-doubt. We talked around the issue for a while, but eventually she told me that she didn't want to continue. I did what any supervisor should and asked her to take some time to think about it. She agreed and we ended our meeting.
I fully expected that when I saw her again, she would be fighting fit and ready to go, but she was even more adamant that she couldn't carry on. As far as she was concerned the threat to her well-being was too great. The PhD was making her unhappy and it wasn't a price she was willing to pay. Before long she ended her studies and I felt that I'd failed her, and, more significantly, that she'd wasted two years of her life.
In my defense I couldn't see it then, I was still buried too deeply into the rabbit's fur (thank you Jostein Gaarder). What she did was to make a positive step away from something she didn't want, what she chose was NOT to waste any more time on it. Her sense of self was strong enough to allow closure, not in the conventional way, but on her own terms.
Looking back, I realize how strong she was. That her sense of identity was not based on what she did or achieved but defined by her own choices. Happiness was more important to her than a few letters before or after her name. I get that now; I am finally in a similar place…
How things change…
Radical Rhymes is a professional artist working with a range of media – predominantly animal/human portraits and landscapes – including, most recently, hand painted furniture. You can see his work on Instagram Radicalrhymes1969 or on Twitter @RhymesRadical.
For commissions, please contact him on Twitter via Direct Message or by email at: radicalrhymes@outlook.com His work is also available to buy on Etsy
Contact the Feature Writers