[AdSense-A]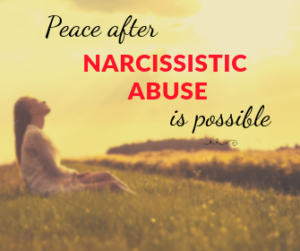 By Stacy Koruba
I set myself free recently. It was one of the best things I have ever done for myself mentally. I have spent the last 37 years of my life feeling extremely self-conscious about my looks. Trying to compete in a world where I was completely out of place was no easy feat. Life circumstances at an early age had already held me back at the starting line. I was like a runner being forced to start a mile behind everyone else, with their shoes on the wrong feet, the laces tied together and a blindfold on. I stumbled through this part of life never finding my comfort zone, but the world kept blaring how import "beauty" was right into my face like a flashing hazard sign at a 10-car pile-up.
Without going into specifics now I can say that life has not been so easy from the beginning. When you grow up being told you are not good enough by the people who are supposed to think you are the best, you end up believing you are not good enough. You are not pretty enough; you are not skinny enough and everything about you is wrong.
The lack of self esteem leaves you looking for attention in the wrong places. Often you end up in situations with people you know how to handle. More abusers. That is what happened to me anyway. 8 more years in an extremely violent domestic abuse situation. Abusers do not have much ammo; they stick with the same weapons when they are not using their fists. You are ugly, your fat, no one else would want you. You believe it. You hear something thousands of times and you see it in the mirror. In fact, it is the only things you see, because there is no way in hell another human being could abuse you if there was not something terribly wrong with you. It must be your fault, right?
I have body dysmorphia. I have suffered from bulimia. I suffered from Stockholm Syndrome, where I thought my abusers where perfect and I was the demon. I am a rape survivor, in fact I have been raped repeatedly, offered up as sexual favors by people that were supposed to love and protect me. I am the victim of a violent crime at the age of 10. I have issues, and I have been working on myself for a long time.
For many years I avoided mirrors. I could not look in one because the reflection I saw back was so gross and disgusting it made me physically sick. I would try to hide what was here with what the beauty industry and society told me was beautiful. Having long hair was perfect so I grew it out but felt like mine was inadequate. I spent 500 dollars for fancy extensions that took 6 hours to put in, only to be told how nasty they were by an abuser. I spent many more hours pulling it out, strand by strand. I have dyed my hair dozens of times searching for the perfect color but never found that promised beauty. I have spent thousands of dollars at high priced Salons and left feeling worse than when I went in. I would sit in the car crying for hours because no matter how hard I tried, no one could give me the beauty that magazines and commercials promised me.
About six months ago I realized that a lot of my sexual abuse was centered around my hair in the past. My hair has brought me so much pain in my life. I was constantly seeking joy from it, what other women naturally seemed to have from it was a punishment for me. My hair was like the Scarlet Letter, plastered right there for everyone to see. Looking back, I am positive no one else saw anything wrong with it. It was my dysfunction and unhappiness, but nonetheless, the pain still pierced my mind, body and soul relentlessly. I made the decision to shave it all off at the beginning of this month. The shears taking off the first pieces brought tears of joy to my eyes. I was disconnecting from every single form of abuse I have ever experienced. As each strand was chopped off it was as if I were releasing all the pain and degradation, I have felt all these years. Once it was completely gone, I FINALLY saw the person I have been looking for my entire life.
I have been there, the beautiful part of me, I was just buried deep inside all the shame others had placed on me. I cut those chains and cuffs away when I shaved me hair and I have never felt better. There is nothing to hide behind anymore. Beauty does not come from a bottle of hair dye or a curling iron or hair straightener. It does not come from the makeup you put on either. Women spend so much time, money and energy trying to be something society tells them to be, and for what? Money? We are good enough, as we are. I know doing those things for we can make you feel good and if that is what is does for you than I admire you am so happy that it brings you pleasure. I found my happiness in finally being able to see my true self and in realizing that the demons were never inside of me at all and neither was the ugliness, that was all a part of my abusers.
I found my freedom in a pair of clippers…
Contact the Feature Writers