[AdSense-A]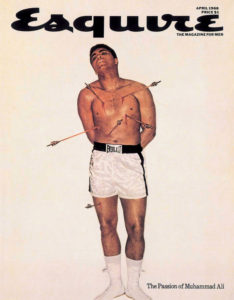 By Radical Rhymes
One of my pet hates is the dissection of people, historical figures, with no understanding that they are, or were, human, and of their time. Now, this is not to say that we should ignore their flaws and mistakes, that would be foolish, but do we have to dissect everything until there's nothing left?
I write poetry on Twitter. I find the character restrictions a challenge. When I was an academic, I actively enjoyed the word limits imposed by peer-reviewed journals. They force you to be precise, disciplined, inventive. With regards to the poetry I also like to provide some illustration, a photo or drawing or painting. These usually have some significance or relevant meaning for the poem.
A few times lately I've used paintings I've done of figures from political history. I put a picture of Gandhi up under a rhyme about benevolence. Almost immediately, someone posted a link to an article 'unpicking the Gandhi myth'. More recently, I had someone tell me that Honest Abe was not great at all – in the most patronizing tone imaginable.
Now, I am not naive enough to believe that Lincoln and Gandhi completely embodied the virtues or characteristics I was writing about. My intention was symbolic, a recognition that, in certain notable cases, some people get closer to the ideal than others. Maybe I'm wrong but when I think about benevolence, one of the people that I associate that with is Gandhi.
Without being contradictory, I would acknowledge that facts are important. History is complex, we don't want to turn our significant figures into paragons because they will always fall off the pedestal.
But in recognizing this we should error on the side of a humanistic realism not allow ourselves to slide into pedantic cynicism. We do need people to look up to. We do need people to believe in. We do need role models.
And it's in that word 'model' that I think the answer lies. Modeling something isn't representing it perfectly. Models are flawed, they are not real, whether we mean models that we build, or, the individuals that we photograph or use to sell clothes or ideals.
Let's hover somewhere between seeing the real person that we value, and trying to make them into a Gods or Goddess.
There's no profit for anyone in that…
span style="color: #808000;">Radical Rhymes is a professional artist working with a range of media – predominantly animal/human portraits and landscapes – including, most recently, hand painted furniture. You can see his work on Instagram Radicalrhymes1969 or on Twitter @RhymesRadical.
For commissions, please contact him on Twitter via Direct Message or by email at: radicalrhymes@outlook.com His work is also available to buy on Etsy
Contact the Feature Writers