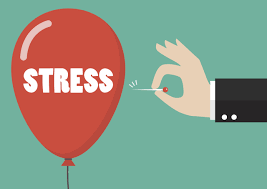 By Stacy Koruba
There is no doubt 2020 has our stress levels at an all-time high, between the fear, uncertainty, illness, death and economic hit due to COVID-19 and the lackadaisical mismanagement by our Government. Combine that with the almost daily absurdly criminal activity committed by the fraudulent leader in charge and one would have to wonder how we are all still functioning at all. Many are struggling to cope and find themselves in a place they never thought they would be. It could be financially, professionally, physically, mentally or all the above. Life as we know it seems to be long gone, and a dream for a better future barely dangles before us, like a shattered shutter torn down in a windstorm, hanging on by a splinter of wood. The wick of our candle has burned almost to the end, and our light is flickering out. Some express this with depression, anxiety, hopelessness or anger. I see a lot of anger, it is a common emotion to have when you feel like you are fighting for your life, for your freedom and for what is right.
Now is not the time to allow our minds to spiral out of control. Having a positive attitude is the best course of action. I am not suggesting that the rose-colored glasses be bought by the millions and we all behave as if everything is right in our world, because it is not. Things are going to remain the way they are for some time, until changes are made, we are not in control of those changes. We are in control of our lives; we can control the way we react to situations. We do not have to be happy with the status quo, at the same time we should not find ourselves trapped in what we have no control over. Taking a step back and looking at things from a logical point of view while setting your emotions to the side can help. Process the information, think about the changes you would like to see happen, then allow yourself to feel. After that, file those emotions in the hard drive in your brain where they belong and focus on the rest of the good in your life. If you cannot think of anything good, it is time to start creating some. Start an exercise routine, limit social media time, learn a new hobby, watch funny videos or spend time with people you love.
In the beginning this may be difficult, especially if you have been over stressed for an exceedingly long time. Baby steps are fine. Start out by spending 10 minutes a day meditating in the morning. The way you meditate is up to you, find a place to relax and close your eyes and free your mind. I like to think about an empty room that no one else is allowed into, I focus on that room for a few minutes and once I am relaxed, I will repeat some positive affirmations over and over with a few positive words. They can be as simple as "today is a great day" or "I am grateful for everything I have" If that is the only thing you can do in the beginning, you have done something. Be mindful of your thoughts, words and actions. If you read something or see something on the television that stresses you try deep breathing and processing that information and then think rationally about other things in your life that you are grateful for. Think of something that made you happy that day or something that made you smile. Think of a happy memory. Random acts of kindness are also uplifting for all parties involved and are wonderful ways to think positively. They do not have to cost a thing, you can pay a nice compliment to someone, or call an old friend out of the blue and let them know you were thinking of them. Pick up a piece of trash you see on the street or be kind to yourself.
The benefits of positive thinking are well worth it. It helps you overcome stress and motivates you to move on. You can not think your problems a way, but you can think positively about how to identify what actions to take to help make the situation more manageable. Positive thinkers are less likely to experience mental health issues such as depression and anxiety. It is true that you can not be cured from depression but thinking positively can contribute to a healthy mind and positive emotions over the long term. Optimist tend to be healthier because their stress levels are lower. Optimists live longer, recover faster from injuries and illnesses, have better immune systems and are less likely to die from cardiovascular disease. You do not have to "look on the Brightside" but you can look for the good things in life and appreciate what you do have. Learn lessons from the experiences, even the painful ones. If you dig deep enough, there is always a lesson to be learned. Keep a gratitude journal and go through it when life has you feeling stressed. We are only here for a moment in the grand scheme of things, so open your heart and mind and find all the peace and love you can gather on this journey and leave the stress behind.
Contact the Feature Writers