[AdSense-A]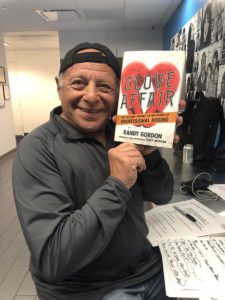 By Randy "The Commish" Gordon
From this point until the end of this bizarre year, there is scheduled to be an array of incredible fights. Most notably are Yuniel Dorticos Vs Maries Briedis; Errol Spence, JR. Vs Danny Garcia; Anthony Joshua Vs Kubrat Pulev; Jermell Charlo Vs Jeison Rosario; Jermall Charlo Vs Sergei Derevyanchenko; Tyson Fury Vs Deontay Wilder III; and Gervonta Davis Vs Leo Santa Cruz. None is as spectacular and thought-provoking, however, as the one scheduled to take place on October 17 in "The Bubble" in Las Vegas: Vasily Lomachenko Vs Teofimo Lopez.
V-Lo Vs T-Lo.
This one is more than just champion against champion. This one is a stylistic dream: It's the best pure boxer in the world against the most savage, two-fisted puncher in the sport. This one is a mouth-watering, fight.
It simply cannot get better than this.
Vasily Lomachenko Vs Teofimo Lopez. I can't say it enough!
It's a fight fan's dream.
It's a boxing journalist's dream.
It's also former heavyweight contender's dream.
Yep. Gerry Cooney and I, who have been radio partners on SiriusXM's "At the Fights" since 2009, talk about the Lomachenko-Lopez fight ad nauseam on the air, with each other on the phone and via countless text messages.
This is the fight both of us have wanted. This is the one fight we must see.
V-Lo v T-Lo.
We've had both of these incredible talents, not just on the air with us, but in studio. They are both loaded with charisma, and interviews with them done in-person are so much more fun than when simply done over the phone. In person, they are as dynamic as they are in the ring.
Like last Fall.
Gerry and I had Lomachenko in studio with us, shortly after he beat Luke Campbell by a one-sided unanimous decision, dropping Campbell in the 11th round with a left.
The V-Lo-Campbell fight took place a few weeks after Lopez had taken a lopsided decision over Japan's previously undefeated Masayoshi Nakatani. Following the fight, T-Lo began calling out V-Lo.
"You're holding onto my belts," said T-Lo. "I'm coming for them."
When V-Lo was asked if he's hearing all the taunts and challenges by T-Lo, he replied with a smile, "Let him go win a title. When he wins a title, I'll face him."
Cooney and I teased him about fighters often saying things like "When he wins a title I'll fight him," and asked if he really meant that.
"I absolutely meant it," said V-Lo. "When he wins a title, I will absolutely fight him. In the fight, I will do two things: One thing I will do is beat him. The other thing I will do, by beating him, I will take his championship belt. I mean what I say. If he goes and wins a title, I will fight him."
Lopez heard Lomachenko loud and clear. He asked his promoter, Bob Arum, if he could secure a title fight for him.
Hey could, and he did.
Arum and his promotional company, Top Rank, got him IBF Lightweight Champion Richard Commey.
The fight took place in Madison Square Garden on December 14, 2019. Many were expecting Commey to be quite a test for the 22-year-old Lopez. As it turned out, he wasn't any kind of test. Lopez brutally knocked him down and stopped him at 1:13 of the second round.
"I want Lomachenko," he hollered after the fight. He hollered it on television, he hollered it on radio, and he hollered it over social media.
Lomachenko heard him. He went straight to his promoter, who is also Bob Arum.
"Make the fight!" said Lomachenko to Arum. "I want him."
Arum wasn't surprised.
"That's the thing about Lomachenko. From day one, all he wants is to face the best fighters in his weight class. This was a very easy fight to make. Neither guy had to be convinced."
Where it did get tricky was during the early portion of the pandemic—in the Spring.
"Lopez always wanted the fight, but he wasn't crazy about fighting in front of empty seats, and for less money than if this was a packed arena," Arum explained. "I sat down with Lopez and explained things to him and his father. They understood. They totally got it."
During the "Pandemic Summer of 2020," Top Rank came up with the date of October 17 for the fight.
Las Vegas. "The Bubble" in the MGM Grand. No crowd. No PPV. ESPN.
Both fighters are hard at work in their training camps. Both are promising a victory.
"I am going to knock him out," T-Lo promises. "He has never been hit by anybody who can punch like me."
To that, V-Lo retorts, "I've got something for him. He can do one thing, and that's punch. I can box and I can also punch. He won't know what's coming his way."
Because of the fun T-Lo had in-studio with me and Cooney, he has invited us to his training camp in Ringoes, New Jersey. Ringoes is a small town with a population of less than 6,000, which sits almost on the border of Pennsylvania, to the West. It is about 35 miles Southeast of Easton, PA, home of former heavyweight champion Larry Holmes. It's also about the same distance Southwest from the town of Fanwood, New Jersey, where Cooney makes his home.
T-Lo invited Cooney and I to view his workouts. For Gerry, the drive was about 45 minutes. For me, on Long Island, the drive was around two-and-a-half hours.
The day Cooney went was not just a sparring day for T-Lo. It was a show day for me and the big guy on SiriusXM. So, we decided to do the show with me from my home studio, and Cooney on location at the Old Dog Gym in Ringoes.
T-Lo's manager, David McWaters, is friends with the owner of Old Dog, and suggested his young champion try the gym out. So, T-Lo made Old Dog his training camp in preparation for the Commey fight, and has adopted it as his permanent training camp.
"I love it here," T-Lo told Cooney. "I am so relaxed here. They've got everything I need, even an outdoor ring. This place is awesome! Lomachenko has made a big mistake in taking this fight."
As we did the show, Cooney took SiriusXM's listeners on an audio tour of the gym, talking about the two indoor rings and the one outdoor ring, as well as the many heavy bags, speed bags and floor space for exercise and jumping rope.
"Man, this place is shaking," Cooney told the listeners as T-Lo pounded on the heavy bags. "He can really punch."
When T-Lo sparred, he did so with a few speedy southpaws, who gave T-Lo plenty of movement.
"I am sure Lomachenko knows what's coming his way," said Cooney, "but Lopez is coming to make a fight out of it. He will not be laying back and turning this into a boxing match. Can Lomachenko keep Lopez off of him? We'll see in less than one month."
When Cooney was leaving, wearing his mask, he got a long-distance hug from Lopez and his dad.
"Tell everybody to turn on ESPN and watch the fight on October 17. I think Lomachenko is the second-best lightweight in the world. I intend to prove that.
I am going to knock him out!"
Randy "The Commish" Gordon is the Author of the hit book, "Glove Affair". Order your copy by clicking HERE.
Contact the Feature Writers