[AdSense-A]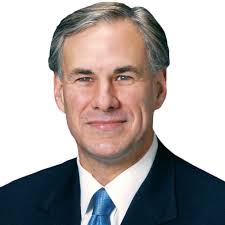 By Nikki Slusher
On Thursday, the Republican Texas Gov. Gregg Abbott issued a proclamation that limits mail-in ballot drop-off locations to one per county. There are 254 counties in Texas, with populations ranging from 174 to 4.7 million. It is also expected to create a major issue for Harris County, which includes Houston, the state's largest county population wise. It is also where I call home.
What exactly led to this decision? Earlier this week, the Houston Republicans had propositioned the Texas Supreme Court to limit in-person and absentee ballots for Harris County voters questioning the validity of having multiple locations. Additional locations were added to increase voter convenience. But this is no decision that has been done to protect mail-in ballots contrary to the Republican governor's claims. We need honesty and to call it for exactly what this unprecedented move really is. This is abuse of authority, corrupt, and flat out voter suppression.
Spanning across 1,700 square miles., Harris County is larger than the state of Rhode Island and more people than New Zealand. Its population is larger than that of 27 out of the 50 states; and it also ranks third in population size in the entire US. There are approximately 4.713 million residents with about two-thirds of them being minorities. More specifically, 23 percent of residents are black. The city of Houston resides in Harris County, TX, and is the fourth largest city in the country. It is also a largely Democratic stronghold.
Starting this Friday, it will be reducing its 11 drop-off locations to one. Yes, that is correct. There will be just one mail-in ballot drop-off location for the third largest county population wise in the nation. And while the county has remained on a 'red threat level' months into the pandemic, the Governor has decided to help make it more even more difficult for residents in the large, urbanized areas to vote. This is an imperative part of the problem. Harris County is home to 25 percent of Texas' black population and 18 percent of the state's Hispanic population. Dallas County, which includes the city of Dallas, also has over 2 million residents that are predominantly POCs.
It is not just the closing of all but one drop-off location that has enraged many with the enforcement of this act. Much more is in Gov. Abbott's proclamation though that is far more than chilling. Abbott's move also requires the early voting clerks must allow poll watchers to observe ballot delivery, claiming both are "election security measures." Maybe this is one of the many groups of proud boys that the president told to "stand back and standby" during the clusterfuckery of the first 2020 presidential debate.
Harris Co. Clerk of Courts Chris Hollins called on the governor to let voters do so safely and securely during the pandemic. "Don't make them choose between their lives and their right to vote," he said. Judge Lina Hidalgo commented on the efforts that she "wish they would put as much effort into ending the pandemic as they do to suppressing the vote." She added, "A political party whose election strategy is to suppress voter turnout doesn't deserve to win." Preach it, your Honor. Could not have said it better myself.
I will call Gov. Abbott's new order exactly what it is – nothing more than a sham right out of the voter suppression handbook. The additional drop-off locations where originally created to help voters during the pandemic and questions over the Postal Service's efficiency. Smaller counties in other states have received the completely opposite treatment. In San Diego County, CA., the population is 3.3 million people. It has a total of 126 ballot drop-off locations.
Deliberately hindering American's right to vote is not only deplorable (which it damn well is) but it is also illegal. There is no reason to take away the locations nor is their any indication that there are not enough election employees to ensure the safety of our electoral process. Matter of fact, Harris County received three times the amount of applications for election day workers than available positions.
Gregg Abbott should be ashamed of himself and his actions. His choice was no surprise though, look how bad he screwed up handling the response to COVID. This is the actions of cowards. Too afraid to lose, too afraid to no longer hold the control. Gov. Abbott's ethics and morals are becoming more aligned with his colleagues' – greedy, no care in the world about the people he technically works for, and eventually just another soon-to-be washed up former Trumper politician.
I am sick and tired of the dirty tricks and mind games constantly perpetuated by the GOP. It is more enraging seeing the transparent actuality that one set of rules is meant for us to follow while those in power abide by a completely different rules set. How much farther will the majority of the public let this corruption go before the switch flips and toleration for these actions finally becomes nonexistent.
Truthfully, Republicans are on the verge of losing this election. They are well aware of this reality too. Between the SCOTUS gutting the Voting Rights Act and blatant mutiny on our country's principles, the fear of losing control has revealed itself through suppressing the votes of potentially millions of Texans. We have officially entered an era in modern American history where the GOP is no longer running against Democrats; instead, they are running against our democracy.
Contact the Feature Writers