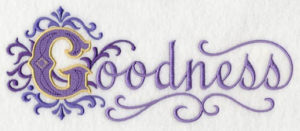 By James Gatto
When I was a young man, I wanted to know "why" about the simplest things. As I got older and more frustrated, "why" started to take on a much more significant role in my everyday life. I mostly said it to myself and out of frustration for what was going on around me. I just couldn't understand it. Why the f**k would you do that, people?!
It was when I first started driving that I began to discover that you can tell a lot about a person by the way they drive. The way you drive is an extension of your personality. So, being out on the road and observing their behavior–the discourteous and courteous alike, had become a revelation, and it was around then that I became fascinated with human behavior.
If you're driving on the highway do you allow the car that's merging to get in in front of you by slowing down? Or, do you continue at the same speed ignoring their plea for your help? Do you let them in, or do you say FU, I have places to be and people to see?
If you do the right thing and yield to your fellow driver and allow them to merge safely in front of you, do they give you the wave? That's the key. No wave, no common courtesy–equals horrible person. I know that sounds trite, but I would bet my bottom dollar that the person who feels entitled and doesn't have the courtesy to give you the wave–in other words say thank you—is probably not the nicest person in the world. Probably the same person who would park their car and take up two parking spaces, especially in a crowded city where parking spaces are scarce to begin with. It's quite offensive in my opinion. And where I grew up, repeat offenders would get their tires slashed. Not the best form of justice and I don't condone it, but sometimes that's what it takes to turn on the little light bulb. Grown-ups having to teach grown-ups right and wrong. Where were their parents?
My fascination started on the road, but of course, the world became my laboratory. Why is it when I'm in a public place it's rare to see young people hold the door, give up a seat for an elderly person, help a blind person if they look confused in some way, or an old man who just looks like he may need help? I just don't get it. I'm used to it, and over it, as well. But still, it puzzles me. A while back I was shopping and there was an elderly lady in front of me at the checkout counter. She was surely in her 80s, looking frail, flustered because she was having difficulty finding her money or debit card, and she was rushing because she didn't want to hold up the line. And I was standing there watching–feeling pretty bad.
She finally got her money together, paid and slowly wheeled the carriage out to the parking lot. I checked out my groceries and loaded my car. As I was pulling out of the parking lot, I saw the lady standing at the bus stop with two bags of groceries. I needed to make a left out of the parking lot to head home, but I instead made a right and pulled up next to the lady waiting for the bus. I rolled down the passenger side window and asked, "are you waiting for the bus? It's OK, I was just in the store with you and I saw you struggling. Can I offer you a ride home?" Still not trusting me and obviously a bit scared, she said "no thank you." I got out, walked over slowly and said "ma'am, I promise you I mean you no harm, but do you not have anyone to help you?" She must have saw that I was sincere and said "no I'm by myself. My children are not around. I loaded her bags in the car and gave her a ride home. It was only about six or seven blocks from where we were, but way too far for a person of that age to walk. We got to her place, I brought the bags to the door, she thanked me and offered me money. Of course, I didn't accept, just happy she got home safely. I gave her my telephone number and told her it would be OK to call me anytime if she ever needed my help. I have yet to hear from her, probably because she doesn't want to be a burden on anyone. Common courtesy, right?
This is the way I was raised, and I do not write this to pat myself on the back for being such a nice guy. Not at all. This, I believe is your duty as a human being. But I do not understand why this is not the normal thing to do in everyday life. Why this common courtesy is not taught as a rule in today's world. I honestly don't think I did anything special, and I would hope that someone would help my mom it if she needed it, but I can guarantee that most people who read this or were to hear a story like this would think that it is. Because this is the world we live in today; where what you are duty bound to do has now become some extraordinary act of charity.
What did it take for me to pull over the car and take 5 minutes out of my day to give a nice old lady a ride home? Not much at all. Yet this is the exception and not the rule. And, the worst part is that she was scared at first because she thought I might have ill intentions. That has become the normal reaction for most people. We've learned to trust no one. Our value system is out the window. It doesn't exist. Middle aged people with children of their own are still refusing to wear a mask, fighting with people who are supposedly violating their rights, and using the threat of the virus as a weapon by coughing on people. Calling the police on people of color for no reason other than their color. I wonder where these people grew up and who their parents were. This pandemic will eventually be under control, but it has exposed a far more destructive plague—the breakdown of civility. Our society has been breaking down and heading for disaster for a long time. It became real after the 2016 election. Which brings me to the most consequential "why." Why after four years of the Trump administration at least 40% of the population will vote to re-elect the most divisive, meanspirited, self-centered, person who was ever occupied the Oval Office. Well, I think we figured it out. But I believe we can change that.
I've lived in New York my entire life, and I was here on 9/11. Our city, prior to that day, was relatively peaceful, the crime rate was down, the people were getting along, but trust me when I say this, there wasn't a sense of civility here. We had plenty of homeless people, for whom there wasn't much help; racism was alive and well; and the police were becoming more and more aggressive. Rest assured, if you needed help, chances are everyone was just too busy. There wasn't much common courtesy happening. But after 911, there was a sense of brotherhood and civility like I had never seen or felt before in my entire life. Like night and day.
Everyone said good morning, good afternoon, how are you? How's your family? Get home safe? And may God bless you. It took a tragedy which devastated our city, and that was a gut punch to our nation to bring us together. It became a time when people stopped and took a breather and actually had some feelings for their fellow man. But that was fleeting. A brief moment in time. It wasn't long before everything went back to normal. If you can call back to the way it was "normal." People on the streets stepping over homeless people as if they weren't there, with never a thought in their mind about what they can do to help. Elderly people on the subway being made to stand while teenagers were sitting down, never thinking to give up their seat to the old man, or even a pregnant lady. I witnessed it every day, but for that brief moment in time, right after 9/11, there was a sense of community. It was the first time I felt like people truly cared for one another. Of course, our emotions were raw at the time, we were hurting and most likely seeking comfort in one another.
So, it's there. We are capable of getting to that place again. I know we can because I experienced it. And I have hope that we can find it again. I believe the good people of America are fed up and are ready for a new beginning. They're standing in lines for 6, 8, 10 hours to make sure their vote is counted. The last four years has taken a toll on America. In no way to be compared to the tragedy of 9/11. That was different—visceral. All at once. This is different—it had been brewing for 3 ½ years, but we reached the boiling point over the summer. We deserve better than this. And we can get there again.
Peace
Contact the Feature Writers