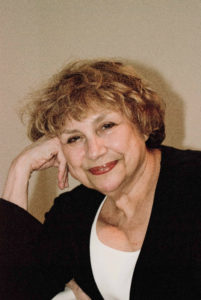 By Diane Batshaw Eisman, M.D. FAAP Doctor Eisman, is in Family Practice in Aventura, Florida with her partner, Dr. Eugene Eisman, an internist/cardiologist
It has now been written, in stone, on unbreakable tablets, that physicians must take mandatory courses, in order to renew their licenses.
One would think that these mandatory, carved in stone directives, would relate to areas of practice.
There would be courses in the diagnosis and treatment of such things as diabetes, hypertension, pulmonary disease.
However in the infinitely wise judgement of all those Powers That Be – who know far more about the practice of medicine than any MD or DO…it has been decided what information is necessary for clinicians to have in order to continue to practice Medicine.
I am Sir Galahad (the actual head of the Curmudgeon household who sees all, knows all and takes care of all. And I am a wise Siberian Husky of the Canine persuasion),
The following scene is unfolding in front of my eyes. I sit here, baby sitting for a friend's puppy, while my beloved little physician wrestles (and yes wrestles is the correct word) with mandatory continuing medical education in order to be allowed to continue to care for her patients.
With her hands pulling at her hair, Doctor Curmudgeon scans the requirements.
"No, this can't be right! I have to take this stupid course and spend two hours learning how to spot "Adults Over Forty Who Continue to Pick Their Noses"
Taking a bite of chocolate and breathing smoke through her own nose, she clicked on the content that was such an integral part of her learning.
Slogging through the course content, and having consumed her chocolate, she began to yowl.
For safety reasons the rest of the Curmudgeon household and the puppy retired to the little terrace off the kitchen, sipping espresso and chatting.
After completing the exam portion twice (as she found it difficult to pass the first time…this was definitely not her specialty; she had neglected to learn the percentage of males vs females who were nose pickers).
Onward to the second course necessary to renew her license to practice Medicine! This one was titled, "How to Be Nice to Your Patients."
In addition to shrieking, hair pulling and yowling with greater intensity, the irritable physician began to stomp her feet. The house shook only a little but Sir Galahad, the eminent Siberian Husky who managed the entire household, opened the terrace doors, padded softly into the living room and returned with ear plugs for all. The rest of the Curmudgeon family gratefully accepted them, and with alacrity placed them in their ears.
After passing the exam (with several attempts at the test), the small curmudgeon clomped upstairs to the terrace and joined the family.
Deriding the test so loudly, that residents on other terraces could hear her and then had to retreat quickly into their homes, she continued to complain about the ridiculous courses that were now mandatory.
After a few minutes of calmness, the physician spoke again:
"Why don't patients have to take a course on how to be nice to Doctors?"
Placing the puppy in her lap, Galahad handed her a cookie, "An intriguing idea, but please do NOT start designing the course."
"But why do we have to take these ridiculous, time wasting courses?"
"Just eat your cookie and pet the puppy."
Doctor Curmudgeon® is Diane Batshaw Eisman, M.D., a physician-satirist. This column originally appeared on SERMO, the leading global social network for doctors.
SERMO www.sermo.com "talk real world medicine"
Contact the Feature Writers