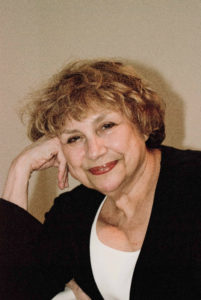 By Diane Batshaw Eisman, M.D. FAAP Doctor Eisman, is in Family Practice in Aventura, Florida with her partner, Dr. Eugene Eisman, an internist/cardiologist
Sir Galahad, the elegant Siberian Husky who takes care of the entire Curmudgeon household, alighted from Air Force 1.5. He had enjoyed the trip from his Florida home to Washington D.C. It was a peaceful time for him, with no demands from anybody. A time to review his agenda, read, and actually have an afternoon nap.
The Secret Service agents awaiting him took his bags and escorted him to a limousine.
"Sir," said the first agent, "We'll stop at Blair House so you can leave your bags to be unpacked. It is the residence for dignitaries and it's close to the White House.
"Thank you,"
The agent continued, "If you would prefer some rest time, we can bring you to the White House a bit later, on your own schedule."
"Oh, no," answered the Husky, "I prefer to personally review the accommodations for the First Canines and then meet with the Chief Usher as soon as possible.
"Understood, Sir, The President, First lady, Champ and Major, are looking forward to a private dinner this evening. It will be casual."
Galahad said, "Good, I planned on keeping things simple and did not bring any formal wear."
Renpet, the feline sister of Galahad, had spent a long career as a high ranking CIA official. Supposedly, she had "retired." When it became apparent that the new President and First Lady were moving into the White House with their canine family members, Renpet was consulted. It had been years since there was a canine presence, and the Bidens wanted to be sure that Major and Champ would be happy and comfortable in their new quarters.
Champ is the elder of the pair and more reluctant to leave the family home. Major had been adopted from a shelter in Delaware, was only two years old and excited to explore a new place.
Galahad found a kindred spirit in the Chief Usher. It was felt that the dogs would be most comfortable in what had once been a First lady's dressing room. And it adjoins an incredibly large bathroom. Champ and Major had learned to use large littler/grass boxes at home, when they were unable to go out. And Dr. Biden was willing to share the bathroom with them. Designs were reviewed for partitioning off a portion so that everybody could have privacy.
The White House Military Office maintains a White House Medical Unit and there would be no problem in accommodating the needs of the official White House Veterinary physician
Galahad was concerned about nutrition and wanted to be sure that healthy snacks would be plentiful in accordance with the Biden canines' physician's recommendations. He was assured there would be no problem as a small kitchen and dining area would be available when the animals needed additional food. At other times, Major and Canine would dine with their parents as they did at home.
Next on Galahad's list were the exterior grounds. These were maintained by the National Park Service and Galahad presented his design for an area near the Executive Residence for Major and Champ to exercise. Most of their exercise would be with the Bidens. But when the Bidens were away, additional secret service agents would run with them. Galahad smiled to himself as he doubted if the agents would be able to keep pace with the Biden canines.
Galahad continued down his list discussing his redesign of the First lady's Dressing Room to accommodate the First Canines. Doctor Biden felt she could dress in the bedroom and did not need a specific room for that. This room would be close to the President and First lady and would have soft carpeting and adjoining beds for Champ and Major as they often liked to chat with each other, and review the day before they went to sleep
That evening, Galahad enjoyed his relaxing dinner with the four members of the First Family and promised to bring warmest regards back to Renpet, who seemed to be well known to them.
And back on Air force 1.5, on the way home he mused about the names the Secret Service would bestow upon Major and Champ. Spot and Fluffy just wouldn't work! And he recalled the famous line that went, "If you want a friend in Washington, get a dog!"
Doctor Curmudgeon® is Diane Batshaw Eisman, M.D., a physician-satirist. This column originally appeared on SERMO, the leading global social network for doctors.
SERMO www.sermo.com "talk real world medicine"
Contact the Feature Writers