[AdSense-A]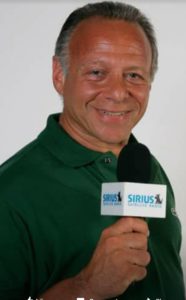 By Randy "The Commish" Gordon
Many people are resistant to change. Double that for boxing fans.
In the mid-1980's, when 15-round title fights were given a permanent retirement, fans hooted and howled.
"Twelve-round fights are not real title fights," we heard. That was 35 years ago.
Years ago, boxing was scored on a "Rounds system," which included "Supplemental Points." When I became New York's Boxing Commissioner in 1988, I did away with that scoring system, and brought in the "10-Point Must System." Many of the senior officials on my staff said, "You're going to ruin the sport by doing that." They resisted the change.
I also did away with a "Scoring Referee." A referee has one job, and it's not to score. The veterans hated having that taken away from them.
I also did away with being saved by the bell. The veterans hated that, too. A few boxing writers also took umbrage with those changes, and roasted me in the local papers.
The thing is, I, as Chairman of the Commission, along with my two other Commissioners, was able to make those changes. If they didn't work, we would have restored the previous rules.
No changes were necessary.
Now comes word from the WBC—boxing's oldest sanctioning body—that they are adding a weight class to the sport's already-crowded weight classes. This weight class will fit between the Cruiserweights and the Heavyweights.
This one will be called the "Bridgerweight Division." It is named after a brave little boy named Bridger Walker.
Back in July, Bridger, 6, from Wyoming, heard screams coming from his backyard. The screams were coming from his four-year-old sister, Amanda. She was being attacked by a wild dog. Realizing his sister was in serious trouble, and without hesitation, little Bridger ran towards his sister and the wild beast. He pounced on it, which made the dog turn its attention to Bridger. It bit him on the arms and tore open his left cheek. It took the owner of the dog to pull the animal off of Bridger.
Swollen and sutured, Bridger has survived. A team of doctors have now donated their services to helping the child heal with as little scarring as possible, using state-of-the-art laser treatments.
As for Mauricio Sulaiman, the President of the WBC, he knew he wanted to add a weight division on top of the Cruiserweights, which is currently capped at no more than 200 pounds. When he heard the story of courageous little Bridger, he decided to honor the youth and name the division "Bridgerweight."
The new division will be home to fighters weighing over 200 pounds but not over 224 pounds. There are pros and cons to the division. But then, there are pros and cons to many of the newer weight classes in boxing. Most notably, those divisions are the Strawweights (not over 105 pounds), Super Flyweights (over 112 pounds but not over 115 pounds) and Super Bantamweight (over 118 pounds but not over 122 pounds).
Unfortunately, sanctioning bodies, in all the good they claim to do, have created havoc in the sport. Of the four major sanctioning bodies (WBC, WBA, IBF and IBO), they each have their own set of ratings…and champions…and mandatory challengers. If a unified champion (a fighter holding championship recognition by one or more sanctioning bodies) fails to defend his title against the mandatory challenger designated by one of the sanctioning bodies whose title he holds, he will have that title stripped, and the two highest-rated available challengers in that weight division of the sanctioning body which stripped the title will face off for the vacant crown, fracturing the title yet again.
In many divisions, there are a minimum of three men recognized as world champion by the five sanctioning bodies.
The Super Featherweight (130 pounders), have four different men recognized as champion. They are Miguel Berchelt (WBC); Jamel Herring (WBO); Joseph Diaz (IBF); and Gervonta Davis (WBA). The IBO can't make up their mind between the four worthy fighters, and has called their title Vacant.
The Flyweight division and the Strawweights are the most crowded divisions with champions. Each has five separate champions, each man recognized by a different sanctioning body.
When a promoter puts on a fight, one or more of the sanctioning bodies receives payment from a promoter (called sanctioning fees) to recognize that bout as being for one of their titles.
To make matters worse, sanctioning bodies have, in recent years, begun to fracture their titles in order to earn more in sanctioning fees. A title is no longer just a world title. It can be a "Regular" title; an "Interim" title; a "Silver" title; a "World" title or a "Super World" title. It could be a "Diamond" title or a "Franchise" champion.
Think of each one as money for the sanctioning body. Yet, in some divisions (such as the Flyweights and the Strawweights) there are more champions than there are legitimate contenders.
In the Heavyweight division, Anthony Joshua is recognized as champion by four sanctioning bodies (IBF, IBO, WBA , and WBO). Tyson Fury is recognized by one (WBC). However, the WBA also recognized Manuel Charr as their "Regular" champion. It's laughable, as Charr hasn't fought in three years, has nothing on the horizon in the way of a bout, nor is anybody clamoring to see him in the ring.
The WBA also lists undefeated Trevor Bryan as their "Interim" champion. He hasn't fought in over two years! Outside of his own household, Bryan is basically an unknown. But, when guys like Bryan and Charr fight, there's the WBA, ready to collect their sanctioning fees!
Hopefully, the WBC doesn't do the same thing with the new Bridgerweight Division: "Super World Bridgerweight Champion'; "Regular Bridgerweight Champion"; "Interim Bridgerweight Champion"; and more. Of course, the other sanctioning bodies will then copy the WBC. However, not wanting to steal the idea entirely from the WBC, they'll call their new division the Super Cruiserweight Division or the Junior Heavyweight Division. More titles, more sanctioning fees.
I was asked if, I was still Editor-in-Chief of The Ring, would I recognize the division.
Yes, I would.
The reason: Mauricio Sulaiman didn't ask me—or any of us—whether we liked the idea of the Bridgerweight division or not. He didn't take a poll of either the fans or the media. He discussed it with a few of the executives at the WBC. He told them he liked the idea of the new division. Executives of the WBC—or any of the other sanctioning bodies—generally go along with what the President of the organization wants or asks for. You either love what the President says, or, well, you just like it. You don't give a thumbs down. If you do, you know where the door is.
From 1979-1983, the years I ran The Ring with Bert Sugar and for a year without Sugar, we used an International Ratings Panel. One hundred boxing writers from around the world filled out their ballots every month, in divisions from Heavyweight to Light Flyweight.
In no month did we ever receive ballots from all 100 balloters, but we always got at least 90 ballots back per month. In addition, a few of the balloters left off a division or two, noting things like, "There were a few title fights in these divisions at deadline, so I elected to leave that division alone until next month." Today, a ratings panel could update the ratings in a single day, then e-mail them in. Back then, as we didn't have internet, I compiled the ratings. I did the Heavyweight of each of the balloters. Then I did the Cruiserweights…and the Light Heavyweights…
The ratings, which I compiled by myself, took one work week to complete, especially because the ballots came by regular mail, on all days of the week.
When the Cruiserweight Division was announced, Bert Sugar and I had a meeting to discuss whether or not to recognize the division in our ratings. It wasn't a very long meeting. Although we both sneered at the new division, what were we going to do, ignore it? Ignore it's contenders and ignore its title fights? Absolutely not. So, we gave recognition to the Cruiserweights and its first champion, the smooth-boxing, always-classy, Marvin Camel. My feeling is, Bert and I would do the same for the Bridgerweight Division.
In the last few days, I have made my feelings known on my SiriusXM show, "At the Fights," which I co-host with Gerry Cooney.
During his 14-year career, Cooney was considered one of the day's larger heavyweights. At 6'6" and 224 pounds, he was taller and heavier than most of the heavyweight contenders and champions of his day. That lot included Ken Norton, Jimmy Young, Ron Lyle, Duane Bobick, Randall "Tex" Cobb, Tim Witherspoon, John "Dino" Denis, Renaldo "Mr" Snipes, Jerry Quarry, Mike "Hercules" Weaver and Earnie Shavers. You can also add Leon Spinks, Michael Spinks, Muhammad Ali, George Foreman (in his 1968-1977 career) and Larry Holmes to the list. Remember, I'm just talking size here, nothing more.
With the advent of the Bridgerweight Division (200 pounds to 224 pounds), Cooney—with all the rest of the names above—would have comfortably fit into the Bridgerweight Division.
I asked Cooney on our show if he were fighting today, would he fight as a Bridgerweight or a Heavyweight. He thought for a second, then said, I'd stay as a Heavyweight, because it's where the prestige is and where the big money is.
When I reminded him, "but what if you could win the Bridgerweight Championship, make a small bundle, then move up to the Heavyweight Division and challenge the Heavyweight Champion?" he smiled and nodded his head.
"I like that!" he said excitedly. "I like that!"
He added, "I could punch! I could really punch! I don't hit like a Cruiserweight. I don't hit like a Bridgerweight. I hit like a Heavyweight!"
When I reminded him that many of the heavyweight champions of yesterday were all Cruiserweights and Bridgerweights (Jack Dempsey, Joe Louis, Rocky Marciano, Floyd Patterson, Sonny Liston, Joe Frazier and Mike Tyson), he pointed out their skill set, hand speed, boxing ability and punching power.
"They were the exception to the rule. You just won't find 205-pound guys who can beat the big guys of today."
He may be right.
While Heavyweight Champions such as Jess Willard (6'6", 250 pounds) and Primo Carnera (6'6", 260 pounds were considered behemoths), today's champions Tyson Fury (6'9", 265) and Anthony Joshua (6'6" and 250 pounds)along with contenders Robert Helenius (6'8"), Efe Ajagba (6'6", 245 pounds), Tony Yoka (6'7", 245 pounds), Daniel Dubois (6'5", 245 pounds) and Joe Joyce (6'6", 260 pounds) all make guys like Willard and Carnera look small.
Perhaps the Bridgerweight Division isn't such a bad idea, after all.
So, with that, I hereby present you with the first set of Bridgerweight Ratings. They were done by my International Ratings Panel of one: Me!
I call them, "Randy's Ratings."
Here goes. And take a look who I have at number one!:
1. Deontay Wilder 42-1-1 (41)
2. Oleksandr Usyk 18-0 (13)
3. Murat Gassiev 27-1 (20)
4. Mike Hunter 18-1-1 (12)
5. Mairis Briedis 27-1 (19)
6. Frank Sanchez 16-0 (12)
7. Kevin Lerena 25-1 (12)
8. Ilunga Makabu 27-2 (24)
9. Bryant Jennings 24-4 (14)
10. Evgeny Romanov 15-0 (11)
11. Peter Milas 15-0 (11)
12. Yuniel Dorticos 24-2 (22)
13. Lawrence Okolie 14-0 (11)
14. Krzysztof Glowacki 31-2 (19)
15. Arsen Goulamirian 26-0 (18)
Yes, Deontay Wilder is the number one contender in the new division. Despite the fact he weighed 231 pounds for his rematch with Tyson Fury on February 22, 2020, he is truly not a 230-pounder. Although he has the height of today's heavyweight and massive right-hand power, he weighed 219½, 223¼, 212½, 214¾ and 220¾ pounds in the five previous fights in the blowout loss to Fury back in February.
Because of his off-the-rail remarks and charges over the last few weeks, he has wreaked havoc on his career. If he stays as a heavyweight, there is little likelihood he will see his way into another title fight because of his vicious charges he leveled at referees Jack Reiss (from the first fight against Fury) and Kenny Bayless, and the baseless charges against the Nevada State Athletic Commission (for what Wilder said was allowing Fury to wear gloves which were tampered with) and cornerman Mark Breland (for allegedly spiking his water). Another heavyweight shot for Wilder? Right! Maybe after every heavyweight contender gets their shot at one of the titles in the next few years.
That's why Wilder should move into the new Bridgerweight Division. He'd probably emerge the champion. If he stayed active and made a few impressive, destructive defenses, he just may be able to punch his way back into a lucrative shot at the heavyweight title. Unless he is prepared to do that, he will have to accept "Inactive Professional Boxer" as his work status.
The Bridgerweight Division is here and it's here to stay.
Accept it. Enjoy it.
It will most likely be a very exciting division.
Randy "The Commish" Gordon is the Author of the hit book, "Glove Affair". Order your copy by clicking HERE.
Contact the Feature Writers