[AdSense-A]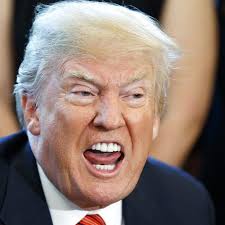 By Donald "Braveheart" Stewart
A view from the new Kailyard or, how you look over there, from over here…
(kailyard n. a genre of sentimental Scottish literature turned into effective invective comment from one Donald worth reading…)
As I sit in my Kailyard I wonder about the world sometimes, broken, upset and needing healing love.
Y'all have won the thing.
Sure, some idiot in the White House with temporary residency is claiming all sorts but you won it. The time has come to move on…
He will.
Sure, there are people tweeting that the armed forces are on his side and they will step in to shore him up.
They won't.
Sure, there are people who are unforgiving and likely to take revenge on those who have tried hard to bring everyone of color, different gender and sex down.
They should not.
No, they actually should not.
Your new America dawns. A better one. A greater one.
It may take some time to develop and build bridges but if you want to heal then you need to take the words of hate down – all of them.
You might not need the wholesale forgiveness practiced in war zones like Northern Ireland or South Africa but pay attention and take heed.
The divisions in these two conflicts remain raw but there are new challenges for each country that involve their new dawns. You need to accept that to heal there must also be forgiveness.
To forgive, there needs to be a recognition that Trump ruled because of a mixed group of people. Many of them believed him fully and agreed with his view of the world, many wanted him in because they did not like the alternative and many who have rejected the way things were done. Many more may also have just bought the snake oil.
The vote for Joe Biden was for a wide number of reasons. From over here it looks like a loose coalition of forces that captured those who hated racism, those who liked green policies, liberals, thinkers and doers. You can break it down by ethnicity or try to look at the socio-economic background within each state, if you want – paralysis by analysis: for some there shall be an opportunity to point out the hillbilly vote versus the urban.
The issue for me is simple.
People voted for Trump for a variety of different reasons. No matter whether I think all of them are bad reasons I need to stop that thinking now. To heal you need forgiveness and you need to reach out and bring over 70 million people back into the American fold.
You cannot do that by throwing insults at them. They shall only throw them back. Indulging in that just means that the mean man won because he has turned you into him. You are now the person he wants to be in charge. His legacy is your behavior.
The world over democratic liberals have lost the way in terms of who their creed was supposed to defend – the honest worker who lived in ordinary housing and who we, as a liberal democracy, were duty bound to help up and make their deal better. That creed was to create a safety net of policies and practical help that would equalize out society, meet head on the problems that the urban poor, the rural poor and the people would flock to support was the idea; the reality was , to them, very different.
Nobody was to be left behind.
But we lost them.
Those white working-class people, those blue-collar workers in England found fury, they found an outlet in voting for the likes of Nigel Farage, Brexit and in Scotland, keeping Scotland in a Union with the rest of the United Kingdom.
In America, it appears like you have done the same and the people voting for Trump are such a wide cross section of people that even those he insults, flock to his side. There is an immense job to be done. It is something you need to complete with dignity and taking some uncomfortable opinions and dealing with them.
Of all the politicians out there, ironically, I think that Biden, given his political background is probably the best suited to it as he has the experience in building coalitions out of thin air and making that change.
It's not going to be easy but as I sit in my Kailyard, I notice that if you don't forgive all you will store up is the second wave of resentment that shall blind you to the second coming of a new orange monster. And that might not be Trump. It might be a charismatic man who plays the same games but does so with menaces.
The character of America was indeed on the ballot paper. Now it needs to show the rest of the world exactly what it is that counts.
Contact the Feature Writers