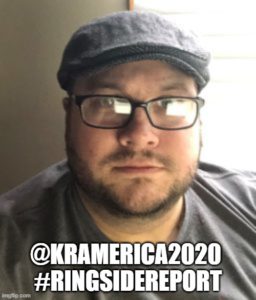 By Ron Signore
This has been a year for the ages. Many of us have never been through this type of turbulence, and many will never have to. As we gear up for Thanksgiving, I think we see one of the most widely accepted understandings that 2020 gives us a different type of reflection of thanks. Growing up in my household, Thanksgiving was celebratory more than anything. It was just another day that most of our family could be together, enjoy a big meal and watch some typically sub-par football. Despite the sub-par football, I am not for changing the tradition of the Lions and Cowboys playing on Thanksgiving.
It is almost like we took the meaning of the holiday for granted. Not that I believe there is a lack of symbolic thanks during those times, or even the bluntness of people sharing what they are thankful for. However, I do think 2020 re-creates the perspective reflection of where we are now individually.
For me, 2020 has been nothing but a year of reflection. I was so thankful leaving a job I was miserable at to taking a position that almost immediately gave me a refreshing breath of life. The transition of time in January brought me on my first trip to Europe, specifically Prague. The history, the beauty, the company of people I was with was one that helped boot the unpleasant taste 2019 left in my mouth.
Mindset is everything. My father was diagnosed with cancer late in 2019 and was set to have surgery to remove infected areas upon my return from Prague. When you have a positive mindset, you find the inner good and optimisms that are needed to help someone battle through it. And while I have never been someone strong with my Catholic faith, I have tried to get a little closer to that each day, both out of hope and thanks in so many ways. My father, for those of you who know me, my best friend, came out successfully and was on the path to starting post op radiation and chemo treatments. Not the type of chemo (to my understanding) that most people think of, but rather an injection of a cocktail for a balance of hormones I believe. The effects of the pandemic did delay my father beginning treatment, but looking back now, I am grateful for that. When you realize that so far all has been on a path to be successful, you thank the doctors for doing what they can at the best possible time they could.
February passed relatively uneventful and led to March. In March, my Dad and Mom made the trip from Chicago to be together for my oldest daughter's 9th birthday. They left Sunday March 8th to return home. Ironically, my then 7 month old namesake son had come down with a ridiculous respiratory viral infection which the doctors diagnosed as croup- maybe it was, but the timing is very eye opening for that. I am not Donald Jenius Trump, I am not going to pretend I am a doctor, just something that has always stood out in my mind as odd timing. While my wife and other daughter took the boy to the doctor, I was blessed to spend a day with my oldest specifically for her birthday. We are relatively very frugal, but for her birthday the last 3 years, my wife has booked lunch at the American Girl Doll store for a Mommy-Daughter day. I got the call with the events. It is that classic image of the dad playing dolls (though I didn't play dolls with her) with his daughter, except replace playing with dolls with eating a very girly lunch in a pink diner themed overpriced restaurant. If it means everything to your child, it should mean everything to you. It was a fun opportunity for me to spoil her, even though you could tell her concern for her baby brother.
Later that week, the first wave of shutdowns and hysteria came. It was at that moment I realized I had a horseshoe hidden where the sun does not shine, as the company I left sat in an industry that was bound to struggle without major adjustments. And the company itself had tendencies of an old school way of doing things that were just not feasible to flourish in a remote work environment. Of course the new job had the natural uncertainties of an unknown long term effect of the pandemic, but if anyone was going to push through successfully, it was a European technology company that was steamrolling the competition as it disrupted the market we are in. We had no layoffs and acquired Series C funding of $65M in a COVID business climate. We had a sense of family and strength as we hunkered down together to row the boat.
As the year went on, baseball-less for me to umpire and pretty much bound to my home, I didn't leave the house for something like 8 weeks. We take COVID very seriously here. In that time, I began two journeys: learning how to trade stock as a hobby and taking better care of myself. The trade part was fun and while it is always somewhat hard, the fun of real-life gambling gave a thrill that made it somewhat easy to figure out and pick up. I am not Jordan Belfort (or Warren Buffet if you prefer a less criminally known investor), but I am figuring out how to make a few bucks here and there. But the journey for my health was a constant push and drive for me. It led me down the path of losing 50 pounds. It drove me to get into watching Mixed Martial Arts and training as if I were preparing for a fight every day. Let's not forget to add I invested some time into writing for Ringside Report!
While we eventually found ways to make it to see our families during this time, the greatest joy has been the amount of time I get to see and be part of my kid's lives. I work. It is both a blessing and a curse because everything I do, I do for them. However, it takes me away from them at times. This year has given me more joy and more exposure to the growing up of all 3 of my children. It has given me more time to play and laugh with them. It has brought my family as a whole closer together, which is a blessing for an already awesome marriage.
Guys, I can type for hours and ramble on about many things. My point here that I want to conclude with is do not take time for granted. When Thursday gets here, whether you are with many or any loved ones, take that serious moment and really reflect on what you are grateful for. Not everyone has good fortune. My life is not perfect, I am not rich with capital, but I live in a loving household with a loving family. I have a father I call my best friend who is doing well in his fight against cancer. I have a job I love with an amazing upside of success. Now we have a President elect that has a daunting task ahead (already started) in bringing people on to defeat the misery that caused the events of 2020. Really take a look. Do not take Thanksgiving for granted anymore. This year, appreciate the good, and vow to conquer the bad. Count those blessings and know I am wishing you and yours a blessed Thanksgiving.
Contact the Feature Writers