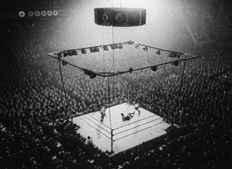 With just one fight, the vast hype and furore surrounding Daniel Dubois was severely dampened. On a disappointing night for Dubois at the Church House, Westminster, Joe Joyce showed the experience of his years to defeat Dubois and inflict the young Londoner's first professional defeat while maintaining his own undefeated record.
On a night of regrets for Dubois, he couldn't cope with Joyce's gameplan, as the former Olympic silver medallist withstood Dubois' punches and chose his moments to land his hooks, with Dubois eventually taking a knee as the referee counted down. It was a limp ending to a fight which was supposed to be a coming-of-age moment for the young Londoner, and now Dubois is left to count the cost of this missed opportunity to assert his intentions in heavyweight boxing.
He has long been heralded as Britain's next big thing in the heavyweight division. With Anthony Joshua now 31 years of age, there was a sense that Dubois was the one who would eventually challenge him and take on the mantle for British boxing, and while there is still time for that to happen, defeat to Joyce represents a major setback.
Indeed, it had been hoped that victory over Joyce would lead to a clash with Joshua himself at some stage down the line. Indeed, AJ may be relieved that this threat to his dominance is perhaps not as menacing as the boxing community thought, that there is indeed a degree of fallibility to this fighter who had been lifted up as the great heavyweight of his generation.
But there was always a sense that the hype over Dubois was ever so slightly over egged. Promoter Frank Warren has never been shy to sing Dubois' praises, from the time he signed the Londoner and convinced him to go professional despite little experience as an amateur, through every fight since right up until this sudden halting of his man by an older, wiser opponent in the shape of Joyce.
For now, Dubois will be off Joshua's radar, as the heavyweight champion gears up to take on Kubrat Pulev. AJ is the firm favourite in the Joshua – Pulev odds, as he bids to continue his recovery from that high-profile defeat to Andy Ruiz Jr. in June 2019.
With that loss still fresh in the memory of boxing fans, perhaps Dubois can draw some hope from the fact that Joshua is on the road to recovering his fearsome reputation despite losing unexpectedly. While AJ was already well established as a heavyweight champion when he suffered the first defeat of his career, it is perhaps a reminder to the likes of Dubois that one loss need not necessarily define a boxer's career.
It could turn out that if both Joshua and Dubois can get fully back on track and run up a string of successive victories, then the pair could meet at some stage in the future. For now though, Dubois must lick his wounds and figure out what went wrong against Joyce, while watching Joshua, the man he hopes to emulate one day, gear up for another high-profile heavyweight bout against Pulev.