[AdSense-A]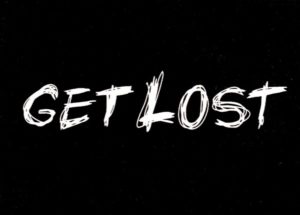 By Mark Koruba
It is a term we have all heard. In most cases I am quite happy to oblige. In fact, there are times when I am sick of myself and need to get out of my own head.
Anyone that has worked in the management end of transportation logistics will tell you that better than 90% of their days were spent attempting to organize chaos. If weather is a factor in the city in which you operate, you can up that percentage a bit. Time is your enemy, think Tom Hanks in "Castaway". Not unlike any fight, everyone has a plan until you get popped in the nose, which is nearly inevitable. Get lost brings about a wholly different feeling in this industry, in that, you often wish you could while hoping no one else does.
No matter what field in which you work or whatever other stressors you have in your life, finding ways to unwind and attain whatever you consider peace is exceedingly important. Depending on how much time I have available I will cook something that may take 8 hours or 10 minutes. While performing the task I am lost inside my own head. I know exactly what I need to do after laying out an applicable plan. I'll do yard work, which, believe it or not, can be completely freeing. I will work out or take a walk. Though the thing I turn to most is music. Not all styles get the job done in this case, it is almost always instrumentals. From Classical to prog rock to Post rock or new age. I often combine music with the walk or workout.
There are dozens of other ways to "get lost", whatever gets you through the night, but do try to find time.
Mogwai is a Scottish post rock band. They have been around for 25 years helping me turn off my brain.
Contact the Feature Writers