[AdSense-A]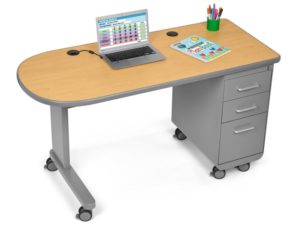 By Bethany "BST2" Armstrong
I'm on Christmas Break. Hallelujah. I've never worked this hard in my entire life and, yet all of my students are failing math. I don't even teach math, but this year is such a clusterfuck in education, I'm still responsible – fucking 2020 – and my students are next to impossible to teach virtually.
We're in the midst of the blame game now. Schools are blaming truancy on parents and failure to thrive under absurd circumstances on students. Teachers are getting throw under the bus for anything and everything that upsets parents.
Expectations are high and murky. The reality of a teacher shortage looms, the burden of trying to keep the system afloat makes the burn-out waves hit that much harder. In a few short weeks, when report cards come home, we're going to see a tsunami.
I'm not even sure why this is happening. Are we so desperate for normalcy during a global pandemic that we'll call this "beneficial" for our children? What will history say about this shit?
I know no way to fix this. I'm already burnt-out. I can't even manage to help 10 eighth graders pass math.
Maybe a nice break – if I could manage to stop thinking about my students and my future as an educator – will reset the ol' professional drive.
Until then, I remain on the frontlines.
Contact the Feature Writers