[AdSense-A]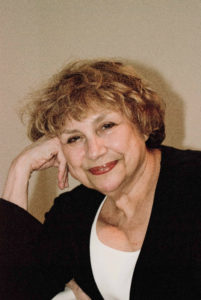 By Diane Batshaw Eisman, M.D. FAAP Doctor Eisman, is in Family Practice in Aventura, Florida with her partner, Dr. Eugene Eisman, an internist/cardiologist
I have really had it!
Another top ten list has dared to darken my email.
Another commentator, whom I formerly respected, has announced his top ten of 2020 for some obscure classification.
Why on earth must we have top ten lists?
At the end of the year, my email is bombarded with them. Presenters on TV feel obligated to announce joyously their top ten lists.
Even friends send me lists of their personal top ten stuff.
I am not interested.
There is dread in my heart at this time of year. When I feel that yearning for news, then I want to watch news. There is no room in my head for yet another list. Do not feel obligated to assault me with your Top Ten List
And yet, a certain group (nameless, of course and NOT The Most High International Council of Curmudgeons) has requested that I present my own top ten list.
What on earth do they expect?
My Top Ten Diseases?
The Top Ten Things people have done to themselves or are thinking of doing? Such as injecting Hydroxychloroquine?
Or how about the Top Ten Things I Do not want to know?
And, of course, the corollary list of the Top Ten Things I wish I did not know?
And, a list which is definitely in the running for the top ten list of all times: The Top Ten Lists That I never want to be a member of.
A Favorite List could be: Top Ten Reasons I wish you would leave me alone and never again darken my lovely Feng Shui Red Door.
Who started this absurdity of listing? Did a misguided Neanderthal ancestor of mine stare at his cave wall and decide that he was through with drawing about his prowess as a hunter and come to his senses and think…." Ye Gads! I simply must put a list about the things I hate most about living in a cave"?
And why is ten the magic number for lists?
What on earth is wrong with eleven? Or let's be succinct and consider 5. Even seven or eight is in the running. Don't even think about 468!
I bow to Wikipedia.
10 (ten) is an even natural number following 9 and preceding 11. Ten is the base of the decimal numeral system, by far the most common system of denoting numbers in both spoken and written language. It is the first double-digit number. The reason for the choice of ten is assumed to be that humans have ten fingers (digits).
I ask again: Who started this annoying practice? I remember David letterman's list…but that is modern. Where did it start? When? I am at a loss.
And, please do not send me your top ten list of the top ten instances when the first such list inflicted itself upon this planet
Doctor Curmudgeon® is Diane Batshaw Eisman, M.D., a physician-satirist. This column originally appeared on SERMO, the leading global social network for doctors.
SERMO www.sermo.com "talk real world medicine"
Contact the Feature Writers