[AdSense-A]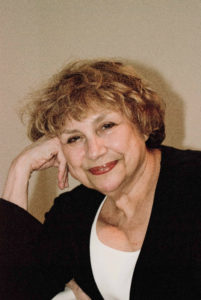 By Diane Batshaw Eisman, M.D. FAAP Doctor Eisman, is in Family Practice in Aventura, Florida with her partner, Dr. Eugene Eisman, an internist/cardiologist
It may be a new year, but it is still the old Doctor Curmudgeon.
She has achieved some renown for her question and answer calls which had also been published by a local newspaper.
And so, a local radio station has decided, in their infinite wisdom and courage, to have the physician on the air for a call in session.
In further proof of the station's bravery, the program manager has decided not to censor these calls. There will be no time lag wherein the producer can hear the call and the physician's answer before being aired. This unsuspecting gentleman undoubtedly believed that since he was able to survive a climb of Mount Kilimanjaro in his youth…what could possibly go awry with hosting a local, respected physician answering questions?
And so, the phone-ins began:
HOST: "Happy Saturday afternoon to all of our listeners. Welcome to our weekly Saturday afternoon program 'This week in the Land of the Hanging Chad.' "Today, we have with us one of our area's best-known physicians, Dr. Curmudgeon and she has graciously consented to spend the next part of our program answering medical questions. Dr. Curmudgeon, the mic is all yours."
CURMUDGEON: "OK. Here's the first caller."
CALLER ON: "Hi."
CURMUDGEON: "You've got a question?"
CALLER ONE: "I keep hearing that walking is so good for your health. And you should walk 10,000 steps a day. But, how do you count them?"
CURMUDGEON: (after an audible groan) "1…2…3…"
CALLER TWO: "I want to kiss my significant other, but I don't know how long we can keep the kiss going. How long is safe?"
CURMUDGEON: "You seem to be the kind of person that would do best just googling away and asking the internet. Just hit that browser!"
CALLER THREE: "If only ten percent of my brain is used, how can I use more?"
CURMUDGEON: "Stop asking stupid questions."
CALLER FOUR: "How do I clean the tires on my car?"
CURMUDGEON: You've got the wrong show."
CALLER FOUR: "Wait. Wait. Don't hang up. You said we should check the internet and it says that COVID virus is transmitted through tires hitting the road and they should be cleaned."
CURMUDGEON: "If the Internet tells you to have your dog lick them clean, don't do it."
CALLER FIVE: "I think you're sarcastic."
CURMUDGEON: "Is that a question or a statement?"
CALLER FIVE: "Huh? I've got a question. Should you breathe through your mouth so you don't get the virus in your nose?"
CURMUDGEON: "I'm sure this is the not first time you've heard this: You are an idiot!"
HOST: "I know that Doctor Curmudgeon is just joking. "
CURMUDGEON: "No, I'm not."
HOST: "Thank you so much, Doctor Curmudgeon. I know you have to run off and save some lives. And until next Saturday, be sure to tune in same time, same station to 'This Week in the Land of the Hanging Chat'
Doctor Curmudgeon® is Diane Batshaw Eisman, M.D., a physician-satirist. This column originally appeared on SERMO, the leading global social network for doctors.
SERMO www.sermo.com "talk real world medicine"
Contact the Feature Writers