[AdSense-A]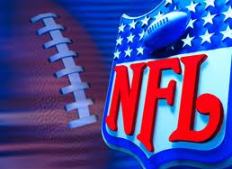 By Mark Koruba
Deshaun Watson recently expressed some displeasure with the Houston Texans' hiring practices. Watson's thoughts came through leaks in his camp and cryptic social media posts. Watson is a top tier quarterback that possesses decent speed, high end ability to escape, throwing accuracy, a strong arm, a substantial football IQ and a winning pedigree in both college and pro football. In other words, he is an exceedingly desirable commodity in today's NFL. The leaks have caused the media, from professional sports writers to the average fan, to lose their collective minds.
Having read articles from major sports media sources, listening to podcasts from the same sources, localized podcasts and articles and the ramblings on social media from fans of every team that does not have a viable option at QB. There have been some well thought out sane trade options, but the vast majority have been over the top unhinged ideas that should be met with derision.
Professional sports writers have suggested trading everything from four to eight first round draft picks plus a starting player for Watson. One in particular was urging the Chicago Bears to part with their first-round pick for every year Deshaun played in Chicago and Khalil Mack. There were Lions fans willing to do the same with the only difference being they would throw in Matt Stafford to sweeten the pot. There were others who saw how ridiculous the entire situation had become and were offering Virginia McCaskey, Chicago's John Hancock Building and the Portillio's hot dog franchise in exchange for the Texans QB.
To those that do not understand how football works I will offer a bit of insight. Look into the then New Orleans Saints coach Mike Ditka trading his entire draft for Ricky Williams. It did not end well for Ditka, Williams and the Saints. Ditka was fired, Williams was traded after three seasons and the Saints went 20-28 over the three seasons Williams was in New Orleans. Washington got two Pro Bowl caliber players out of the picks they acquired, Champ Bailey and LeVar Arrington. You also might want to look at how the Dallas Cowboys turned trading Herschel Walker for a slew of picks into the core of a team that won three Lombardi Trophies. Meanwhile, Walker never won anything with the Vikings, the team that acquired him from Dallas.
The point is, bringing in a star player that you then cannot surround with other talented players due to lack of draft capital does not work in the NFL. Sure, the team will sell tickets in the short term, but that will fall off when the squad does not perform well.
And, not for nothing, Watson is not going anywhere. Houston is not parting with him for anything less than a king's ransom…or maybe there is a GM as stupid as Ditka out there. However, I do not think the new Texans GM, Nick Caserio, is going to part with Watson.
I think all the leaking from Watson's camp was intended to give the QB more leverage in the decision-making process with Caserio. That's it, end of story.
CAKE is a band out of Sacramento, Ca. They had early success was their initial release of "Fashion Nugget" and then slowly faded out of the limelight. I am a sucker for bands with horns and Cake fits the bill. The song is included for its tagline, not the entire lyrical content.
Contact the Feature Writers