[AdSense-A]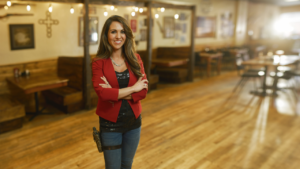 By Janet Grace
Wikipedia says: "Lauren Opal Boebert, born December 15, 1986, is a 34 year old American politician, businesswoman, and gun rights activist serving as the U.S. Representative for Colorado's 3rd congressional district. She is the first woman to represent Colorado's 3rd Congressional district in Congress."
We, The People, say Girlfriend's Got to GO!
Lauren reported into her first day as a U.S. Representative on Jan 3rd, 2021. Who knew that just two days into serving as Colorado's voice, she would be assisting in a well executed coup whose targets were the desecration of our nation's Capitol and the merciless capture or assassination of our nation's lawmakers. She took the would-be attackers on a tour throughout the Capitol so they'd be familiar with their targets, the day before the attack on one of our Nation's most secure structures.
This Traitorous Foul Being, texted out the exact location of our third in command, Nancy Pelosi, while they were in hiding from the Insurrection taking place. I'm curious to know who she was communicating with. I'm anxious to have her be ousted, arrested and tried for her high crimes and misdemeanors.
I hope every Democrat and responsible person who reads this feels the same sentiment. I can no longer account for supporters of the outgoing criminal in chief.
At this time, the brazen and emboldened Trumpublican refuses to go through the newly installed metal detectors, crying louder for her gun-rights than she did for our right to live, leading our responsible lawmakers into instilling a fine of 5k for the first refusal, and 10k for the second, monies to be automatically deducted from their salary.
I, personally, want her, Ted Cruz, Matt "Bar Fly" Gaetz, Jim Jordan, Marsha Blackburn, Tom Cotton, Paul Rand and Josh Hawley to be ejected from U.S. politics for the remainder of their lives.
I believe that America cannot begin to heal while insurrectionists are part of our political cabinet. They've clearly demonstrated that they are tainted and submissive to a demonic agenda to destroy our Democratic Government.
Why are they still considered part of the fabric when they are the remnants of failure requiring separation from our anything but presently peaceful republic?