Doctor Curmudgeon® "It Was the Best of Times…" (With Thanks to Charles Dickens)
[AdSense-A]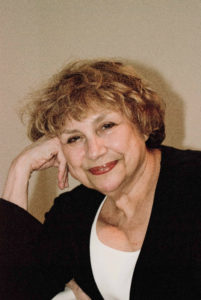 By Diane Batshaw Eisman, M.D. FAAP Doctor Eisman, is in Family Practice in Aventura, Florida with her partner, Dr. Eugene Eisman, an internist/cardiologist
Renpet, the elegant feline member of the Curmudgeon household (supposedly retired from the CIA) was looking for Sir Galahad, Protector of the Welsh Faerie People, the Siberian Husky who served as major domo in the Curmudgeon home.
There was a very important call that he needed to make.
Since there had been no canines in residence in the White House for many years; Renpet had previously sent Gally (as he is affectionately known to family and friends) to meet with the White House Chief Usher. The Husky had been consulted in order to review the existing accommodations and to recommend changes that were necessary to ensure the comfort, health and safety of the Biden canines.
Galahad's skills were again required.
Relaxing on his favorite cushions, pen in paw, Renpet found him engrossed in solving the London Times Cryptic Crossword.
"Gally, this is urgent," said Renpet. "It's about Champ and Major Biden, the President-Elect's canines."
Pushing his reading glasses up onto his forehead, he said, "What's wrong? I was speaking with Bo Obama yesterday and he said that Major and Champ were thrilled about the inauguration of their Father and their friend, Kamala. Champ is older but he is not upset about Major being honored at an indoguration as the first shelter dog-elect. Actually, Champ is the First dog-elect, since he is the eldest."
Sitting beside the husky, Renpet sighed. "That's the problem. Major and Champ are not supposed to be on the West Capitol steps with their Dad, for their own safety. These are just not normal times. Major, especially, is very upset about it. Champ is easier to speak with about security."
Galahad put down his paper and followed Renpet up the stairs to the closet where the security phone was ensconced for the next hour (on a random basis, Renpet relocated it and all codes were changed in between those times).
"Champ, so good to speak with you, "said Galahad.
"You, too," responded the German Shepherd. "Major and I were very grateful for your consultation with White House Staff about getting our accommodations settled before we even moved in. I was so happy to check it off my to-do list. Thanks again, Gally."
"My pleasure, Champ. I know that the previous four years were the longest time that a presidential family had no canine support."
"Listen, Gally, I do know why you called. And it is so difficult for the kid, Major. We have often commuted to D.C. by train. This time, he was even more excited, because we would be going to Dad's inauguration. It's tough. We both wanted to be right there on the steps with Dad, but I understand why the Secret Service wanted us indoors and watching from a balcony behind bullet proof glass. Those great people have enough to be concerned about right now. They just don't need more duties."
After his call with Champ, Galahad conferred with Renpet. Together, they reached a plan which Renpet communicated to the Secret Service.
This time, the Husky spoke with both Biden canines and finally, after much yowling and tail thumping from Major, agreement with the plan was reached.
The Secret Service had consented that Champ and Major could attend and be near their Dad, but on leash and each one with their own Agent at the other end.
When the conversation had ended, Renpet reached up to pat Galahad's head.
That was an incredibly difficult negotiation," she said. "You should be an ambassador!"
Grinning, the indomitable Husky said, "I am just thankful that we didn't have to hammer out a negotiation on what they would each wear!
Dr. Curmudgeon suggests "Bitter Medicine", Dr. Eugene Eisman's story of his experiences–from the humorous to the intense—as a young army doctor serving in the Vietnam War.
Bitter Medicine by Eugene H. Eisman, M.D. –on Amazon
Doctor Curmudgeon® is Diane Batshaw Eisman, M.D., a physician-satirist. This column originally appeared on SERMO, the leading global social network for doctors.
SERMO www.sermo.com "talk real world medicine"
[si-contact-form form='2′]