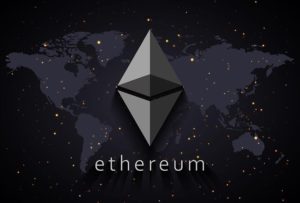 Betting gives you the chance to enjoy a match and gain from the outcome should your favorite fighter win. It is a double win that is so appetizing, especially if you are smart in staking and analysis. When betting for the best, you need to be keen for the outcome to be on your side. Today, one of the trendiest and most rewarding form of betting is ethereum sports, a form of crypto betting which we will look at.
Putting money on your favorite factor should look at many factors to guarantee your gains. Here are some things you need to know before betting on a fighter.
Is Your Favorite Fighter Worth The Stake?
Betting is a money-making engagement, and like any similar activity, you should detach from your emotions to land the jackpot. It begs the question, is your favorite fighter worth staking on? While the fighter might be your best, you should look at how they will fare against their opponent.
A brief analysis won't hurt if you want to rake impressive wins. Look at the fighter's performance in the last matches and get an idea of their fighting pattern. Do not overlook their competition, as they can be your preferred fighter in the match.
The thing is, if your fighter does not stand a chance in the brawl, feel free to support the opponent, even if it is for one match, for you to have a profitable outcome.
Be Conversant With the Betting Odds
Odds determine the factor of your winnings based on your stake. This means you should understand the odds to maximize your wins. Each fighter has their respective odds, based on their performance and how other fans are betting. These figures tend to fluctuate depending on different circumstances, and you may spot an impressive figure one time, only to find that it is lower the next time you check.
Many betting pundits suggest that you take advantage of the odds when they seem favorable. Looking at it, it feels more like a matter of trusting your gut instinct.
Maximizing Your Wins
If your favorite fighter is the best in the oncoming fight, you should look for ways to maximize your wins. Your stake always determines how much you will bag; the more you stake, the more you win. However, if you stake more and the fight does not turn out as expected, the loss may be too much to bear. In short, stake what you are ready to lose.
Still, on maximizing your wins, your favorite fighter's odds also come to play to determine how much you will have at the end of the match. With proper analysis, you can balance the two variables, stake, and odds, to win big.
Your Bookmaker
The bookmaker you rely on for betting is a crucial determiner of what you will take to the bank if the fight goes in your favor. You can rely on the many online betting sites, but ensure that they are legit. Some are very flexible and will even allow for crypto betting.
In this form of betting, you can place your bet with crypto units, like ethereum, as your stake. It is a convenient way to bet, as you also rely on the upward valuation of this alternative currency. You should also pay attention to other factors like mode of payment, frequency, and the minimum amount you can deposit or withdraw.
Closing Remark
If your favorite fighter has an oncoming match, it is your chance to benefit from their win by getting some earnings from it through betting. Before you bet, pay attention to the points highlighted above to be sure of a satisfying outcome, both in the ring and from your prediction.