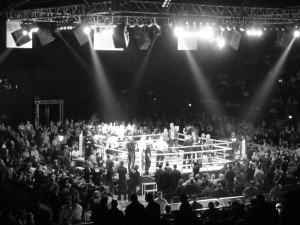 By Anthony "Zute" George
It seems like the UFC has set the pace for live sports to resume. Or, perhaps it was just a coincidence that Bob Arum announced that there would be live boxing in June, shortly after UFC 249. Either way, it gives boxing fans a much-needed adrenaline shot to watch live boxing once again. Great news.
However, if we peel the onion on this dynamic, we must be mindful of a few variables. Like all sports that return, it sounds like boxing will return with no live audience. It is probably the only way it can return. If that is the case, the silence of the crowd will indeed be a big part of the story. When UFC 249 started, one of the first things that were addressed by the announcing team was how the silence was a major distraction. Now, it did not affect the fighters much in the sense that most of those fights produced great action. But the non-crowd was a contributing factor to the analysis of the fight, as it would be for any sport that plays in front of an empty stadium/arena.