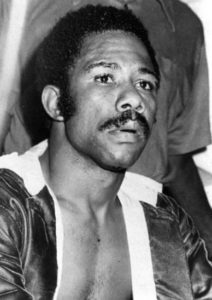 By Brian "The Beret" Young
It's a sad time again in our boxing family as we say goodbye to another legendary world Champion, Eusebio "El Alacran" Pedroza, far too soon at the age of only 62 after a battle with pancreatic cancer.
Pedroza followed in the footsteps of fellow Panamanian Roberto Duran by becoming not only World Champion, but national hero. El Alacran would set a record with 19 defenses of his Featherweight title and become the ultimate definition of "World" Champion in the process by defending that title not only in his native Panama and the United States, but also in places like Papua New Guinea, South Korea, Japan, Puerto Rico, England, Italy and Venezuela. He would face all challenges including such ring greats as Rocky Lockridge, Royal Kobayashi, Juan Laporte, and Ruben Olivares.