[AdSense-A]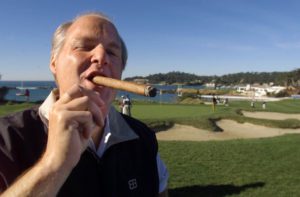 By Ron Signore
I am torn. In a million years, I would never want to wish harm or ill will towards anyone. Even the most cancerous type of person, I would much rather turn the other cheek and believe "to each his own." In other ways, where being torn comes in, I cannot stop looking past the glorious silence that will come less the voice of Rush Limbaugh.
Limbaugh passed away earlier last week at the age of 70. My whole adult life, I tried to find every possible way to ignore the fact that he was even in existence. My perception of him as a person was so negative. While I am not a fan of radicality in anyway, the unfortunate visibility of power he had over the weak minded allowed for a cultish like following that has continued to grow in our countries visible divide.
Maybe Rush was a good man at heart? I admit, in my own opinionated way, I do not know more about Rush than what met the public eye. But his views that were expressed so boldly to villainize the left have gained buy in from those who fear the reality of what America is. The reality stands that his listeners stand from a more traditional point of view and think every progressive way of life, or additional ethnicity, is a revolution or takeover of what they perceive America is.
I remember as a child when Rush first really made a pop impact. The Clinton administration was running the country, yet it was a time where even a peaceful transition of power was made from a single term George H.W. Bush presidency to the democratic Clinton. At that level, we still saw a country that really had a desire to make America live up to its prosperous reputation. Despite differences in ideologies, we still saw a united congress for most parts (obviously it was never perfect), and elected officials willing to find and enact law within the scope of better will of the country.
Once Rush hit the scene on a widespread level, the fear mongering began. The belief that minorities were here to take our jobs, or push for more of a socialism-based government brought back a fear of communism displayed from the 1950's and 60's. But the fear went beyond these topics or even the inevitable taxation that would come from a more leftist based agenda, it turned into a perception of us versus them, left versus right and more aligned to their eyes, Americans versus Anyone else. Simply put, the ideology of Rush and the right was portrayed to be American. Anything on the opposite side of the fence would be deemed un-American and thus the enemy.
Some people went too far with it. Our most recent examples reside in the public eye, and worse, in congress today. People like the infamous Ted Cruz, Matt Gaetz, or Josh Hawley are just a few of the puppets on the strings of the main enactor of Rush's views, Donald Trump. We have seen the divide in the nation continue for decades and reach a boiling point of tyrannical insurrection of our own capitol building on January 6th at the behest of Trump.
Trump had allowed for the nut jobs to have a podium and a stage for enacting the defense against the delusional paranoia Limbaugh spewed in his lifetime. The culmination of lies after delusional lies built up to a riot that allowed for people to fight for what they believed. The problem is what they believed was false. The actions were a disgrace to our country, and in the most symbolic way were un-American. Every excuse in the book has been thrown out to the world. Antifa led the insurrection, people were set up, these were all actors…baloney. These were weak minded people who have gone down a rabbit hole from reality and are truly engaged with what their own racist, sore losing mind's wanting to believe.
Just being a human being, I am praying for the soul of Limbaugh. I never wished anything but hopes he would just shut up and get with what America has become and where it should be going. I would have welcomed him to the 21st century. His ongoing conspiracy led beliefs have grown the divide in this country much too far, and sadly to the point where people do not even want to consider an olive branch to do what is necessary to reunite the nation. They have become proud of fighting the progress the world has made and yet are the first to cry when progress does not benefit them. Will it ever be a battle that can be won? I wish I knew.
All of that said, Limbaugh was widely respected by many, despite the lack of iq represented in his following. It is also sad that his hate mongering was the source if inspiration of many. These people patronize him as some sort of saint, when in fact, his traitorous slandering's of the many find people of this nation classify him as the lead insurrectionist. I classify him as a terrorist. While he may have been an adversary, and an effective one at that, he impacted the history of our country more than I would like to believe, and in the worst demonstrable way possible. The power his voice had over the muddling thoughts of millions of American citizens is an amazing feat. One can only dream of having that kind of inspirational power in their lifetime. I just wish his inspiration didn't incite hate and resistance to a progressing world. He will not be missed by myself, nor anyone who realizes what he really stood for. The only ones who hate the silence amongst the airwaves are the people who look for an excuse to hate those of a different race and maintain white supremacy within this country.
Contact the Feature Writers