[AdSense-A]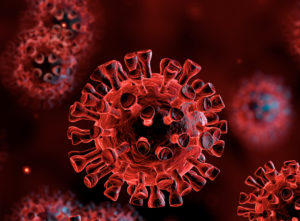 By Nikki Slusher
One year into the pandemic we have finally seen some good news — coronavirus cases in the US have been declining recently. On Sunday, data on the virus revealed a 70 percent decrease in cases. Last month the country suffered staggering peaks of positive cases after the holidays; however, experts have made it clear that this is not due to vaccinations as it is too early to see such results. Holiday get-togethers contributed to the spread of the virus, and now people are not traveling to see family friends as much the decrease came naturally.
We are far from nearing the end of the pandemic though. The US passed 500,000 deaths while various strains of coronavirus have been surfacing globally, and more are expected to appear in the future. Additionally, experts are warning of the effects these coronavirus variants may have. More specifically the newer UK strain — which is more contagious and deadlier — is predicted to create spikes in positive case and death rates.
The Biden administration has continued its focus on working with state and local officials in distributing as many vaccinations as possible. Drug makers, including Pfizer and Moderna, are expected to increase production to help meet the administration's goal of 100 million vaccinations completed by their 100th day in office.
Contact the Feature Writers