[AdSense-A]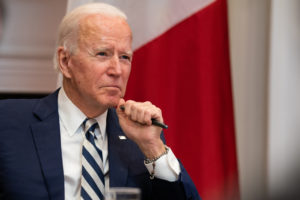 By Nikki Slusher
President Joe Biden and his administration have run into the age old problem all new presidents and their teams face — failing to succeed at achieving promises made during their campaign. For Biden, the first promise to blunder during his initial 30 days in office is with the Middle East. With the Islamic Republic being hesitant to returning to diplomacy , the president and his administration have seemed to face a conflict that includes missile strikes like the one last week against Syrian militants.
During his campaign trail, Biden vowed to hold the Royal Saudi family accountable for the death of US resident and journalist, Jamal Khashoggi, in 2018. Saudi Arabia has been accused of being a pariah state with President Biden calling for the Saudi prince and other officials responsible for Khashoggi's death; however, Biden has declined to punish Saudi Crown Prince Mohammed bin Salman. Instead, Biden will implement the "Khashoggi ban" which would impose harsh restrictions on obtaining visas.
The ban along with ending US support for Saudi forces in Yemen and freezing weapon sales is meant to "recalibrate" US-Saudi relations. It is presumed the Crown Prince will be running the country officially eventually, and by personally targeting him future relations between the countries could turn sour. The decision was made in order to ensure national security concerns are able to continue being addressed without interruption or limitations.
Contact the Feature Writers