Virgin, No More… The Final Frontier is Screwed!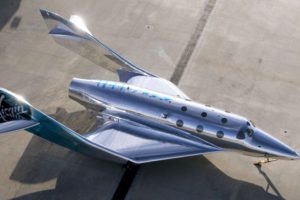 By Janet Grace
Welp. There went that!
Not even the Heavens are safe from our technological advances.
Instead of using those billions to feed the world's population, end food shortage, house, clothe, feed the world, Sir Richard Branson, is focusing his attention on his Virgin Galactic Holdings, Inc., moving forward in its goal to host commercial space flights.
This makes perfect sense to me … when I'm enjoying a sativa dominant strain of medical marijuana tweaking the serotonin in my noggin, enabling me to tap into a euphoria-induced, creative vibe, for a moment.
It is perfect for getting housework done, focusing, redecorating, practicing arpeggios, songwriting, but I would never imbibe when making mature, sound, decision, nor would I be looking into tapping into the millions from other wealthy nut jobs, which will be paid for a single trip on a six passenger ship into space, for a tee shirt that says: "I did it", if I had that kind of cash flow.
The original article was reported by The Washington Post. They seemed very impressed by the "Mach 3" the carrier was flying at "reaching 55 miles above the Earth …"
55 miles. That was it. A waste of gas, almost 20 years, and billions of bucks that could be helping with so much and could've shaped the world positively in these last two decades. I drove twice that amount yesterday on planet Earth, and it only cost me $15 in gas.
If I had that type of wealth, I'd be placing my billions on Global Catastrophic Risks as shown on the list below, which I pulled out of my *ss, without too much thought:
• Ending World Hunger (Food)
• Ending World Mental Health Crisis
• Taking on the Food Industry
• Ending ALL Wars on Earth
• Clothing, Sheltering All forms of life
• Ending Trafficking of all forms
• World Education
• Climate Change, Ecological Collapse
• Planting trees
• Catching the biggest criminals
• Add more here, so much more.
Instead, Sir Dick is competing with Jeff Besos, for the Ripley's Believe it or not trophy for Stupidity of Astronomical Proportions.
Yep, Jeff is blowing his never dwindling cash on the same venture. Imagine what the two of them could have done together for the world that REALLY could've addressed what is sorely needed and wanted.
They're not wrong in blowing their funds anyway they choose; however, just imagine the strength the entire world could have gained had they focused their energy on giving. I know they think they want us to believe they're doing that, but my side eye begs to differ.
Have an Amazing Week, Folks. Wherever in the world you are.
Blessed be,
JG )O(
[si-contact-form form='2′]