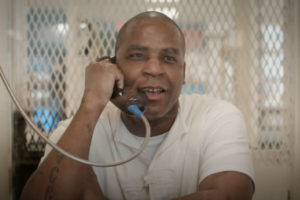 By Ty Ross
May 19, 2021 at 6:40pm death row inmate Quintin Jones was pronounced dead by lethal injection, by the Texas Department of Criminal Justice. Aside from being the first execution carried out by the state in over 10 months, what raised eyebrows was the lack of media witnesses to the execution.
Outside of the prison is a place set aside for reporters to gather while waiting be called and escorted in. The two reporters scheduled to be witnesses waited but were never retrieved. They were not informed until after Jones was pronounced dead. This is not only unusual but raises many questions. Representatives for TDCJ say it was an accident. That they simply forgot. Everyone knows that Texas isn't shy when it comes to executing death row inmates, nor in boasting about their use of the death penalty. Of 570 executions, only once has there not been media present.
Jones was convicted and sentenced to death in 2001 for the 1999 murder of his great aunt. He had a long history of addiction, and when she refused to lend him money to buy drugs, he beat her to death with a bat and stole $30 from her purse. Over the past 20 years, Jones has expressed extreme remorse and worked to be a better person. He was eventually forgiven by his family, who advocated for commutation of his sentence to life in prison. Citing diminished mental capacity and a childhood filled with neglect, physical and sexual abuse. Jones became addicted to drugs at the young age of 12. A petition was started in an attempt to get clemency for the death row inmate that garnered over 170K signatures.
Jones was scheduled to be executed in 2020, but it was delayed multiple times due to the pandemic. After exhausting his appeals, and clemency being rejected by Governor Abbott, the date was set. Ironically, scheduled for the same day that Abbott signed the new Texas anti-abortion bill into law. Citing his pro-life stance. Since Abbott took office in 2015, there have been 50 executions in Texas.
Now, what Jones did was terrible. He is right where he should be, in prison. But the issue surrounding whether or not he should have been granted clemency and that his sentence should have been commuted is in question. One of the reasons this is a concern, is because of a similar case where Governor Abbott did grant clemency. That of death row inmate Bart Whitaker, who pled guilty to setting up the shooting of his father, his mother and his brother. Although he survived, and his wife and other son were killed, Whitaker's father has stood by his son's side and advocated for clemency. According to reports, the motive behind Bart conspiring to kill his family was to inherit an estate he believed was worth over $1M. Critics of the execution of Jones, say that this is about race. Bart Whitaker is white. Quintin Jones is black.
There are many reasons that having a media presence is important. They serve as recorders in the event things don't go as planned, there are any complications and to bear witness and convey the inmates last words. They are there to insure the execution is reported accurately to the public. The criminal justice system isn't always transparent and having extra pairs of eyes and ears to make sure the public knows the truth matters.
Taking the clemency of Whitaker, one of only four times it has been granted since Texas began executions in '82, Jones's execution coming on the day of Governor Abbott's signing of the anti-abortion bill to much fanfare, and the absence of media witnesses to Jones's execution, does leave more questions than answers.
Check out Ty's book THE POWER OF PERSPECTIVE. It's a collection of affirmations she wrote to get her through a difficult time in her life. Words of wisdom that apply to anyone, and everyone, to get through the hard times. If you're questioning yourself, and need a reminder that you are in control… Click HERE to order your copy.
Contact the Feature Writers