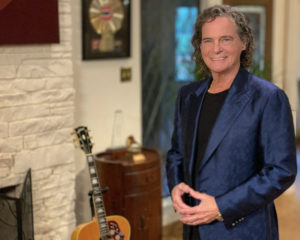 By Geoffrey Huchel
Singer-songwriter B.J. Thomas, known for singing the popular tune "Raindrops Keep Falling on My Head", and his many hits during the 1960s and 1970s, died May 29, 2021, in Arlington, Texas after a battle with lung cancer. He was 78.
Thomas was born on August 7,1942 in Hugo, Oklahoma. As a teenager he sang in a church choir then joined the music group The Triumphs. In 1966, Thomas and The Triumphs released the album "I'm so Lonesome I Could Cry". The album would go on to sell one million copies. The same year, Thomas released a solo album for Sceptor Records.
In 1968, Thomas found success with the single "Hooked on a Feeling", becoming his second million-selling record. The Robert Redford and Paul Newman film BUTCH CASSIDY AND THE SUNDANCE KID (1969) featured Thomas singing "Raindrops Keep Falling on My Head", which won the Academy Award for best original song and hit number one in 1970.
Thomas's additional singles include "Another Somebody Done Somebody Wrong Song", "I Just Can't Help Believing", "Rock and Roll Lullaby", "Eyes of New York", "Don't Worry Baby", and "As Long as We Got Each Other", which was the theme song for the television series GROWING PAINS (1985-1992).
Ringside Report sends our condolences to B.J. Thomas's family during their time of grief.
Contact the Feature Writers