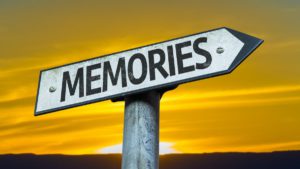 By Bethany "BST2" Armstrong
Many moons ago, I worked in a nursing home as a cook and activities aide. The residents were an unusual bunch of characters. Though they are departed, I hope to keep their stories – and them – alive a little longer. I want to open with a heavy-hitter, a resident affectionally nick-named "Porn Lady."
She was wheelchair bound, with hair like the Bride of Frankenstein, and she wore adorable little granny clothes. Our first exchange was in the hallway outside of her room. She grabbed me by the crotch and said, "that's a hot pussy!" Before I had a second to process, she put her hands in her lap, looked away, and started muttering to herself. My co-workers then told me to stay out of arm's reach. Coulda used that intel sooner.
My next encounter was a rainy afternoon. She was distraught in the hallway wailing "I lost my purse! I lost my purse!" I asked her what it looked like, She said, "small and pink." I looked around her wheelchair and asked if she remembered where she last saw it. She said, "Between my legs!" and gave a long witchy cackle. This was apparently one of her favorite pranks. My former co-workers were obviously terrible at communication.
On a hot summer day, Porn Lady was gazing longingly out of the window. She looked like an aging tragic heroine in a gothic romance. Then she delivered this soliloquy, "I just want to sit in the shade of a tree. I want to lay on the ground under a tree. I want somebody to lick my asshole. Man. Woman. I don't care. I just want somebody to lick my asshole."
But that's not where she got the nickname. See, unless she was grabbing genitals, playing pranks, or orating on analingus, Porn Lady only spoke in mutters. Those mutters were so lewd and explicit, they could make Hefner's corpse blush. If someone had told me she made her living as a phone-sex operator, I wouldn't have been surprised.
One quiet night at dinner, I rolled her to the table where Church Lady sits. Church lady won't get a story. She was a WASPy woman who enjoyed nothing more than telling people why they're going to Hell in great detail and Everyone was going to Hell. If you think I put Porn Lady across from her to irritate her a little, you'd be partially right. Mostly I was just bored.
The muttering began. I couldn't hear the details but Church Lady's jowls were quivering. She spasmed, "Quiet! Quiet you harlot!" Porn Lady looked Church Lady in the eye and muttered louder. I was moving to intervene when the dinner rolls started flopping. I say flopping because neither of these ladies had the upper arm strength to make a dinner roll fly. They landed on their laps or the table just in front of them. We separated them and everything settled down. My co-worker told me later that they're not supposed to sit together. Whelp, no one told me that either.
I tell these stories so a part of her continues on. She was funny, she loved sex, and she relished antagonizing people. I think that's a pretty damn good epitaph.
Contact the Feature Writers