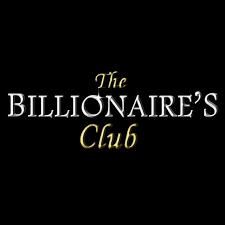 By Bethany "BST2" Armstrong
With the in-process divorce of Billy & Mel, the dirty laundry stained with the Epstein name and the division of assets, 126 billion of 'em and growing, billionaires in general have been opened to more critique than they're used to. As of 2020, America has 614 billionaires of the 2755 world-wide. Some of them are treated like celebrities, some of them pretend to be philanthropists, some are rightfully vilified but continue to be villains because… hey… BILLIONAIRE.
But there are enough articles this particular billionaire drama. What we lack is a deep understanding of what it means to be a billionaire.
If you lived the dream and joined the Billionaire's Club –working for minimum wage ($7.25) it would only take you about 69,000 years to hit that first billion – what would you spend it on? If you're reckless and spend $100,000 every day, you'll be broke in 25 years. If you spent what you made annually at the minimum wage job, $14-15k, every single day it would take you about 180 years to be impoverished. If you're more of a save-it-for-a-rainy-day type person, and you only spend $1 million per year, your family is set for generations.
The very first thing you should do as a Billionaire, is get a good therapist. What psychologists call "The Dark Triad" – psychopathy, narcissism, and Machiavellianism – are more prevalent in the uber-wealthy. You may find yourself struggling to produce any empathy – that's perfectly natural. The upper echelons have reduced ability to read facial expressions, a key indicator of empathy, as well as a decline in ethics.
Speaking of ethics; you should probably retain a really good law firm. Wealth is linked to increase in addictive behavior, substance abuse, and criminal behavior (eg white-collar crimes). You may also want to keep an eye on your kids. Children from affluent families tend to struggle with depression, substance abuse, anxiety, and criminal behavior (eg not-so-white-collar crimes).
You can wake up now. You may have imagined yourself as an exploitative business owner or a quasi-philanthropist or a pseudo-celebrity or a unicorn that gives it all to humanitarian efforts…
but it's highly unlikely you'll have the chance to find out. You are more likely to be struck by lightning than to become a billionaire. Maybe it's better than way.
Contact the Feature Writers