2021, The Summer of Boxing: Tyson Fury, Deontay Wilder, Manny Pacquiao & Errol Spence, JR, to Name a Few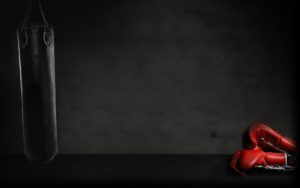 As critics in their abundance have been quick to call the sport of boxing a circus of late, we can hardly blame them. Ben Askren got a whooping from YouTuber Jake Paul and then Floyd Mayweather, allowing Jake's brother Logan Paul to walk away with a draw; the narrative was set those clowns had taken over the world of boxing. But this summer, that is all about to change.
Some of the biggest names in boxing will return to action between June and August as coronavirus restrictions begin to ease.
This summer is genuinely panning out to be a boxing fan's dream come true. On June 26th, Mario Barrios will defend his championship against Gervonta Davis, and Vasiliy Lomachenko will take Masayoshi Nakatani.
Once the dust has settled from June's festivities, a string of highly anticipated fights kicks off on July 17th. WBC, WBA and IBF super welterweight title holder Jermell Charlo will attempt to become the undisputed champion when he squares up against Brian Castano. Castano holds the WBO title that Charlo wants to add to his collection of belts, and this contest is a legitimate battle between the two best fighters in the division. With all four straps up for grabs, we should be reminded that both Charlo and Castano are fight-finishing competitors, which will excite boxing fans for the months ahead.
Tyson Fury vs. Deontay Wilder III – July 24th
Perhaps the most anticipated bout of all – the trilogy will be concluded at the end of July as Tyson Fury and Deontay Wilder will face off for the third time. Two of the world's greatest heavyweights who hold a history of smack talk and drama will deliver yet another all-eyes-on-me type of fight.
⏳ ??? ????? ?? ?? ⏳

July 24th is going to be ? ????? ????? ?

???@ssearena, London

???@TMobileArena, Las Vegas

? #FuryWilder3 @Tyson_Fury @JoeJoyceBoxing @carlos_takam @BronzeBomber pic.twitter.com/bQMSd2XnBs

— Frank Warren (@frankwarren_tv) June 24, 2021

The first fight saw the judge's score the contest a draw, and the drama surrounding this decision pointed towards a robbery against Fury, who clearly outboxed his opponent. However, the second fight came around, and Fury left no doubt, obliterating Wilder before an eventual TKO stoppage victory.
Since the rematch, Wilder has made some bold claims against his nemesis. He has accused Fury of tampering with his gloves and having his corner teamwork against him. In addition, Wilder played the blame game on his walk-out attire, claiming it was so heavy that it burned out his legs before stepping into the ring. Excuses aside, another loss for Wilder will undoubtedly prove that Fury is the more skilled boxer of the two – something that we're already aware of thanks to the technical masterclass Fury delivered in the second bout between them.
With that said, Wilder owns some of the most potent punches in boxing history. We haven't witnessed such knockout power since the legendary Mike Tyson, and one touch of Fury's chin can cause some added drama. The American fans will stand behind their home country boy, Illinois sports sites, and U.S sportsbooks, in general, will be sure to take action on the betting underdog.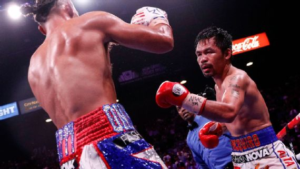 Errol Spence, JR. vs. Manny Pacquiao – August 21st
Out of thin air, recent talks have provided yet another instant classic with the long-anticipated return of Manny "Pac-Man" Pacquiao.
Spence was rumored to be fighting with Yordenis Ugas, but the opportunity to fight Pacquiao is one he couldn't turn down. A decisive win against the legendary Pac-Man would instantly boost Spence's stock, In a contest where he should be favored. Spence, the current WBC and IBF welterweight champion, enters a match against one of the worlds most extraordinary ever to do it; however, Pacquaio hasn't fought since 2019 putting question marks around the 42-year-olds chances of winning.
Anthony Joshua vs. Oleksandr Usyk – August or September
Although the bout in question isn't confirmed, there isn't another fight that makes sense for Anthony Joshua other than Oleksandr Usyk. Since Wilder destroyed our hopes of a heavyweight unification contest between Joshua and Fury, the former undisputed cruiserweight champion Usyk would be an excellent warmup for Joshua instead of remaining inactive. Usyk moved up to the heavyweight as a mandatory WBO challenger, but an underwhelming win over Derek Chisora slightly damaged his hype. However, that doesn't mean the fight won't deliver, and if Joshua doesn't accept the fight, Usyk's team have ordered the fight to take place, or it will lead to a purse bid.
Even without the Joshua/Usyk bout, this summer is stacked with talented boxer's who are ready to deliver the action we've all been craving. No more YouTubers, no more retired MMA fighters – just a sunny atmosphere with boxing's most excellent on display.