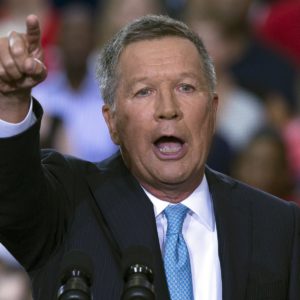 By Joyce Davis
One thing that I can appreciate about CNN is their ability to have Republicans come on their shows. I know some people who refuse to watch CNN because of this because they feel like they give a voice to an enemy. Republicans are not our enemy.
The previous administration was really tough because these pundits came on to make excuses for the inexcusable. There were some who made the case that they could not defend Trump but they are there to defend the Republican party. I for one loved it when we had those that defected that would come on to speak. In my mind I saw them as heroes. Like Anthony Scaramucci. I love me some Scaramucci! He was one of Trump's spokespeople who never really tried to defend what was wrong but tried to give you insight into why the decision was made and why they will be getting away with it. Unlike Bolton who turned on Trump but he was dead set in protecting Trump even though he knew how wrong Trump was only because he was anti-Democrat.
Now that Joe Biden is the president and Trump incited a mob of rioters turned, domestic terrorists against the Capitol the conversations have been a bit different. The Republican pundits come on to say how January 6th was wrong but we need to focus on stopping Joe Biden. They seem to go back to the original talking points.
Recently I watched John Kasich on Don Lemon Tonight. Kasich is a Republican that is frowned upon by the Republican party because he opposes Trump and has for years. Heck he even appeared at the DNC to support Joe Biden. He uses his platform to speak up against things whenever he gets a chance to. Since Biden has been elected I have noticed him speaking out against Biden. Saying Biden has failed the people or the Republicans that voted for him because he ran on uniting the country.
Dear John, I need you to hear me. You and others like you need to get a clue. Until the threat of Trump is gone there is no Republican Party to unite with. I know you are a very smart man but you are stuck in the Republican talking point mode. You are so used to protecting Republicans that you refuse to see what is the absolute truth. Democracy is in danger and you can not treat it as business as usual. You seem to relate to politics as if Trump never took office. You want to push a Republican agenda as if things are free and fair. THINGS ARE NOT FREE AND FAIR!!! Trump has control over your party but you are under the impression that this is just a fringe part of the Republican party and they do not really matter. B.S.!!! Trump is your party. This is who you guys are. Mia Love one day was asked about Kevin McCarthy and all she kept talking about was how he was her friend and she knew him so well and no way will he stay on this path. Hey Mia he stayed on the path. You guys really need to wake up. We need you to fight with us, not against us.
We see that you see all that is going on. From a range of voter suppression to trying to normalize domestic terrorism. Why are you acting like this is politics as usual? Why are you carrying Republican talking points of the far left? These are talking points. These will not help what is happening with us now. I get it Mitch McConnell and Kevin McCarthy are not the enemy in your head but I need you to see they are pushing Trump's big lie. They are standing firm with voter suppression. They are not coming out daily to speak against the evils of domestic terrorism. They are actually embracing domestic terrorism.
Right now in our democracy there are only two places to stand in. You are either for democracy or you are against it. You are not with us when you say the far left is the problem when there is no far left. Don't kid yourself into thinking there is a far right either. These are the people that head your party.
For most of your life you fought against the Democrats so that seems to be a familiar palace for you to be but I urge you to look at things as I do. America is in danger. We need you and others like you to fight against what they are doing and then after the domestic terrorists are gone we can go back to politics as usual. For now wake up and smell the terrorism.
Contact the Feature Writers