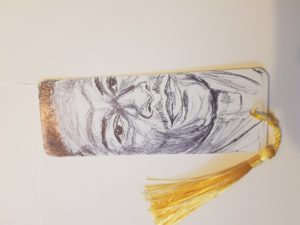 By Radical Rhymes
Identity is such a complex thing, textured, variegated, layered. Like most kids at one time or another I have written out those layers in books or diaries. I consider myself to be:
1. Cornish
2. English
3.British
4. European
5. Terran
Most of the time I don't reflect on these aspects of identity very much. Most of the time I'm a human being struggling to navigate the vagaries and vicissitudes of life, however, there are times that force me to confront identity in ether positive and negative ways. The European football championships has been one such occasion.
If I am to.be perfectly honest football isn't my game. It's entertaining enough but I wouldn't watch it as a priority. Nor, if I'm to continue down the road of candour, can I say with any rigour that I care too much about nationality. I regard it a little like a post code – it helps locate us, but it's something completely constructed. The grass doesn't know it's English or French so why do we get so hung up about it? For me it's just another way to divide people, to set us against one another.
However, in terms of sport I can see that some harmless tribalism can be fun. It's nice to support something and to tease friends and relatives about their different allegiances. So, we threw ourselves behind England and enjoyed some rare successes. Perhaps, by some miracle, football might come home!
It didn't.
But…. Gareth Southgate and his team performed admirably, both on and off the field. They took a knee defying the racism of the mob, and, a right wing, incompetent government. They also fought like tigers on the field, an Englishness to genuinely support, to be tentatively proud of.
And yet, we had the booing of national anthems, the spitting and fighting, the attack on Wembley by the disaffected and aggressive, and we had the racism that was always going to surface if England lost. Moreover, the three players that missed penalties were all from minority ethnic backgrounds, a racist's dream come true. This led to the defacing of a mural of Marcus Rashford, one of the true heroes of modern England. Appalling.
Yes. APPALLING.
But let me say this clearly. Although I'm English I do not subscribe to mob culture, to petty nationalism, or to racism. I've spent my professional life opposing it, fighting it, and passing on those ideals to my sons. Despite this we have felt under siege a little since then.
Partly that comes from the self-hatred of being English and progressive, realizing the horrors our country is responsible for. Anyone with a conscience and a grasp of history feels that way. Although people like Jonathon Pye labelling England as a nation of wankers seems both generalized and smug. An attempt to 'other' from a position of moral superiority. Don't lump us all in together please, that's how racism works!
Partly it also comes from being English in Wales. Now our experience here has been overwhelmingly positive, with some exceptions. People here respond more positively to Cornishness (the Celtic connection) than they do to Englishness for obvious historical reasons. This meant watching the Euros subtly, keeping it in house, not talking about the exciting things about actually winning. That was okay, we're used to it, particularly with the England/Welsh rugby matches happening every year.
But let's talk racism again. On social media some progressive Welsh people engaged in casual racism, denigrating every English person for the vile actions of the few. My son was told that he could stick 'it's coming home up his ass'. He was even called an English bastard by his one of his peers at school. After England were deservedly beaten in the final he had the worst day, a day of non-stop abuse.
Is that okay? Is that not racism?
You see, I take no responsibility for the violence, racism and hooliganism that those people engaged in. I didn't do it! Though maybe we would be better looking at the root causes of those things than flinging generalized epithets around. Similarly, I can't take any credit for those people who repaired the damage done to Marcus Rashford's mural in Manchester. I feel angry that people are racist, just as I feel glad that others want to challenge it. What I would say though, is that you cannot end racism by being racist. As Martin Luther King said, or to paraphrase, hatred will never cure hatred, only love can do that.
Contact the Feature Writers