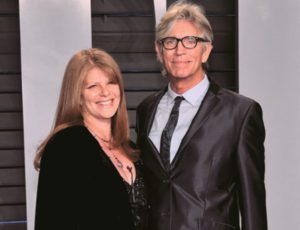 Op-ed for Ringside Report By Eric and Eliza Roberts
You'll recognize the feeling when I describe it.
It's the feeling of helplessness. Of not being able to do enough.
Of the things that happen in our lives, too many of them happen "to" us or "to" others.
We spend a lot of time after the fact in deep regret.
We spend a lot of time in the thick of things, wishing we could change those things.
The avoidable pandemic was not avoided. It happened.
And because of the lethality of it, and the learning curve that we were only at the starting line of,
there was very little we could do to ease pain and suffering at the beginning.
We couldn't even visit our loves ones when they fell ill.
The fear was constant. This was not one of the fun unknown experiences.
But there were several bright lights.
We banded together. We made our dogs and kids happy with more quality time than anyone could ever have imagined.
And then came the brightest light.
A vaccination to prevent infection with the corona virus, Covid 19.
A way to help. To help ourselves. To help our children, our parents, to help strangers.
The thing to remember is that the concept of countries is made up.
We're really a planet, a world, a people.
We are helpful by nature.
And we are not helpless here.
Polio. Smallpox. These were no brainers.
It is worth noting that many of the anti-vax people are outspoken pre-lifers.
They put their heart and soul into protecting the unborn.
Pregnancy carries risks, especially pregnancies where abortion is considered.
Where is that determination when it comes to protecting the born? Through vaccination against a known disease?
If the excuse is that the vaccine carries risk, well that risk is nothing compared to the risk of Covid itself.
Our doctor is a scientist and an avid researcher. He also is a victim of Covid 19.
He survived, but barely.
He has patients, newly afflicted with the Delta variant, and they are suffering terribly.
To use the cases of Covid that happen to be mild as a justification for avoiding the avoidance of this disease ~
To use the fact that some cases of Covid are mild to deny the fact that most cases of Covid are devastating is just plain unacceptable.
Freedom is only free if it is not abused.
The free choice here is clear.
We can choose to behave as if we are helpless, when we're not.
Or we can choose to share the gift of protection that we have been given.
There is no excuse for abuse. And to choose not to vaccinate is to abuse.