Don Everly of The Everly Brothers Dies at 84 – Entertainment News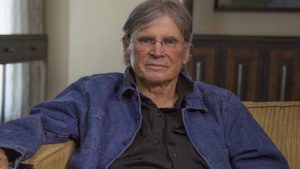 By Geoffrey Huchel
The music world is mourning an icon with the passing of Don Everly, one half of rock and roll's musical duo The Everly Brothers. Everly died August 21, 2021, at his home in Nashville, Tennessee. The cause of death was not disclosed. He was 84.
Everly was born Isaac Donald Everly on February 1, 1937 in Brownie, Muhlenberg County, Kentucky. Don (and his brother, Phillip Everly, 1939-2014), was born into a musical family, singing with their father and mother as "The Everly Family" in the 1940s. The Everlys began writing and recording music in the 1950s, with their first hit song "Bye Bye Love" in 1957, which was just the beginning for the brothers. Throughout their career they produced 21 studio albums, 29 compilation albums, and released 75 singles including "Wake Up Little Susie", "All I Have to Do is Dream", "Cathy's Clown", "Lucille", "That'll Be the Day", "Bird Dog", and "(Til) I Kissed You".
The Everly Brothers were inducted into the Rock and Roll Hall of Fame and the Country Music Hall of Fame. Don was inducted into the Musicians Hall of Fame and Museum in 2019.
Ringside Report sends our condolences to Don Everly's family during their time of grief.
[si-contact-form form='2′]