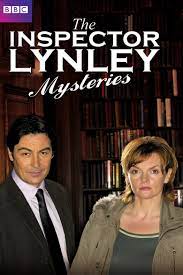 By Donald "Braveheart" Stewart
Opposites attract as the old saying goes and for the premise of the BBC series. The Inspector Lynley Mysteries delivered that with posh upper crust Englishman clash with council estate young woman. We got a titled aristocrat as a Detective Inspector matched with a working class young woman as his underling who had a mouth on her, and opinions, that would fight her cause in many a battle but not be that much of an advantage in any politics for advancement within the police force.
As you can imagine, it led to conflict and a surprising alliance which at its heart, saw both sides find common ground with the other. With their focus catching bad guys – they made a pretty decent couple.
I went back to this recently and binge watched it. I was aware of it and had watched it now and again but once more the narrative arc that went from beginning to end was a little lost on me. Once I got to see it in sequence, it all fell beautifully into place. It exemplifies the difference between a British series and an American one. We expect a series, a full one, in the US to be around or in excess of 20 episodes. In the UK, it tends to be around 6/8 episodes. There is a British arrogance that assumes that having a smaller number of episodes would guarantee success – that is NEVER always the case but here it made a pretty good case for it.
The Inspector Lynley Mysteries ran for 6 series and 24 episodes on BBC and gave us, from 2001 to 2008, the odd couple that was Detective Inspector Thomas "Tommy" Lynley, 8th Earl of Asherton (played by Nathaniel Parker) alongside Detective Sergeant Barbara Havers (played by Sharon Small). Conflicts of gender and class aside, they rub along well enough until an announcement came out of the blue that production was coming to an end. The fans tried to save it, but there was no stopping the end.
Originally based on the novels of US writer, Elizabeth George, it developed well beyond the original concept. Later episodes became created for the TV as success outstripped its original source. The first episodes were a two-part mystery which introduced us to the main characters. The two-part format was never to be repeated though narrative arcs were always part of the appeal – would Tommy's marriage survive, would Havers and Tommy finally get together or would his posh pals get him in trouble, will her working class roots stop her from progressing in the highly politicized and misogynistic police force– it was the British class system in microcosm, and we loved it.
Well, I certainly did.
I watched it avidly from the first culture clash when they were thrown together to solve a case about a farmer being hacked to death and all the way along to the final episode where the death of a young girl prompts domestic abuse enquiries – all the more topical in the UK at the time.
The chemistry between Nathaniel Parker who played the titular character, Lynley and Sharon Small as Havers made it work so well. They each oozed into camera shot after camera shot to give us just exactly what we needed in our weekend viewing – clashes of thought and a mystery to solve. Elements of the privilege Lynley enjoys also began to ooze out of itself as he, at one point, drives a Jenson Interceptor, his pals tend to have titles or plenty of money, but he is simply not immune to the vagaries of life – especially when visited by tragedy in the death of his wife.
As always with popular series, there were a plethora of supporting actors who added to the show with great skill including Lesley Vickarage as Helen Clyde who was to become Helen Lynley – the pilot had Emma Fielding in this role, but she was replaced before Vickerage was also replaced by Catherine Russell for series 5 – Paul Hickey from series 4 as the pathologist and the eventual third wheel as Detective Constable Winston Nkata, Shaun Parkes.
The main driver of the show however was the odd couple relationship between the two protagonists and by the 4th series they had developed back stories and some intrigue around the two of them to try and keep things fresh and deliver a better result for their viewing figures. There is always a need to change a formula when it feels a little stale. I don't know if they needed to, but someone clearly felt it necessary. It allowed the series to run for another couple of series before the curtains came down on the dynamic duo.
BBC1 broadcast the final series in 2008, having started it all in 2001 and the gap was soon filled on our schedules by another BBC blockbuster but for some of us, this remains a part of the legacy of having really decent scripts, a fantastic pairing and the storyline embedded in the reality of British life – the inescapable truth that it can be money and status that makes the British version of the world go round.
British television is a curious affair. Begun through the British Broadcasting Corporation (BBC) it is funded through the universal license fee. In essence, if you wanted to watch the television , you had to pay the license fee. The BBC got it all and is state run, albeit at arms-length. Then came along commercial television in the form of the Independent Television (ITV) in 1955. Designed to bring a bit of competition to the BBC, it was paid for through advertising but still free to air… well they didn't add another license fee to it. By the time that I was born, 1965, there was BBC1, BBC2 and ITV. And that was it. It was still years before Bruce Springsteen would moan that there were 55 channels and nothing on but here in the UK, we kept this going until in 1982, we added a fourth channel and in 1997, a fifth. With sparkling imagination, they were called Channel Four and ehm Channel Five… In between came Sky and we understood what Springsteen meant. And so, my childhood and leading up to early adulthood we had three options… But the programs made were exceptionally good. And so, here is some critical nostalgia as the lockdown has brought a plethora of reruns, new formats and platforms and old classics trying to make their way back into our consciousness as broadcasters flood their schedules with classics… or are they classics at all? Let me take you through an armchair critics' view of what we have to see, to find out… Welcome to the Lockdown Lowdown…
Contact the Feature Writers