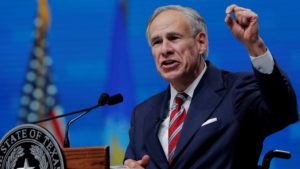 By Nikki Slusher
Governor Greg Abbott (R) signed a bill last week which prohibits censorship of political beliefs on social media platforms. The new law bans platforms removing users posts because of their expressed political ideology. Also included in the legislation is that companies are not allowed to ban users for sharing these views either.
Companies like Facebook and Twitter will be required to publish reports on a regular basis providing data on how many complaints they received and how often they removed the post. Failure for these private organizations compliance allows citizens to sue for violating the law and so can the state's attorney general.
The law applies to platforms with at least 50 million users that are active monthly. It also covers all Texas residents, businesses that are conducted here, and exchange content on the platforms in the state. Republicans have been waging the war on Big Tech and Silicon Valley for years now over their censorship on users, whom they feel are specifically targeting conservative voices and raising frustration amongst GOP voters across the country.
Abbott's newest piece of signed legislation includes language that states that online censorship is forbidden and considers larger social media outlets as "common carriers", which are tightly regulated companies like cellular providers. Of course critics have already pointed out the laws violation of the private companies First Amendment rights. Florida had recently tried to pass a similar law that prohibited social media from banning political candidates. It has since been blocked by a judge while the courts continue to handle the ongoing legal challenges.
In their responses to previous complaints, social media networks have claimed they don't censor conservative figures and commentary more than their other users as they hold everyone to the same community guidelines. Ironically, conservatives complain about being censored by these platforms on these platforms. Also, seven out of the top ten most popular pages on Facebook are conservative based.
The New York Times requested comments from Twitter, Facebook, and Google (which also owns YouTube). All have so far declined to speak on the matter at this time.
Contact the Feature Writers