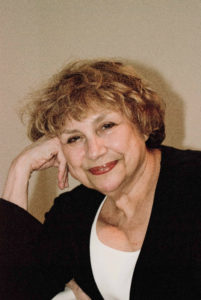 By Diane Batshaw Eisman, M.D. FAAP Doctor Eisman, is in Family Practice in Aventura, Florida with her partner, Dr. Eugene Eisman, an internist/cardiologist
As the one-hundredth invitation to be "friended" overwhelmed my email, I thought about how annoying social media had become.
This reflection caused me to harken back to the good old days of what is most likely the first social media: Morse Code.
It was a few years before my birth, in 1837, when an artist and inventor, Samuel Morse, completed his work on his new method of communication.
More than a century before Twitter and Facebook and linked in, Morse was the real pioneer in telecommunication.
So simple.
So efficient.
No need for computers, Iphones, Ipads.
No maddening need for IDs, ever changing passwords and two factor identification.
Just a neat machine, electrical current, pencil and paper.
Basically, Morse Code is binary, using two main characters for each of the twenty six letters of the alphabet. Morse Code has the dit and the dah. The dit is a short burst and the dah is three times longer than the dit. Words are separated by a space equal to seven dahs and letters are spaced three dahs apart.
(Editorial comment by Galahad, the Siberian Husky who runs the Curmudgeon household, in addition to his own occupation: "There are many who consider Morse Code to be ternary or quinary, because the pause is necessary to decode the message, which would mean that the pause is actually a third character. And it could rightfully be designated as quinary as there are both long and short pauses)"
This novel code needed a way to be transmitted. And so, Morse collaborated with a mechanical engineer, Alfred Vail and a physicist, Joseph Henry.
The three of them gave birth to the telegraph. Using electric current to transmit pulses, a message was sent from Washington to Baltimore on May 24, 1844.
Prior to the Morse Code and the telegraph, social communication consisted of hand written messages carried by riders on horseback.
Samuel Morse, Alfred Vail and Joseph Henry changed the way in which people communicated. A decoder at the other end of the telegraph listened to the electric signals and jotted down the text message.
Aaah. So much friendlier. Much more humane. No cluttered up email. No phone spewing forth unending texts.
-.. — -.-. – — .-. -.-. ..- .-. — ..- -.. –. . — -.
The above dots and dashes are not bugs that have been squashed to reach their end on this paper, but a bit of Morse Code. It is not an invitation to be "friended, but it is an invitation to the reader to decode.
Dr. Curmudgeon suggests "Bitter Medicine", Dr. Eugene Eisman's story of his experiences–from the humorous to the intense—as a young army doctor serving in the Vietnam War.
Bitter Medicine by Eugene H. Eisman, M.D. –on Amazon
Doctor Curmudgeon® is Diane Batshaw Eisman, M.D., a physician-satirist. This column originally appeared on SERMO, the leading global social network for doctors.
SERMO www.sermo.com "talk real world medicine"
Contact the Feature Writers