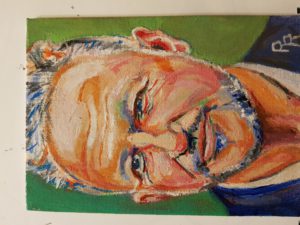 By Radical Rhymes
I happen to be a reasonably well qualified cricket coach. My focus has been youth cricket at county and regional levels, and in my time, I have had some reasonable success. If I were to outline my strengths it would be towards the technical aspects of the game – I can read problems in batting techniques and bowling actions very quickly, the mechanics of the game absolutely fascinate me.
However, the pastoral side of coaching has been something I have not always excelled at. Don't get me wrong, I can be extremely encouraging and positive, and, I have always been confident on a cricket field (whether playing or coaching). But… At times I have been too focused on the win, too determined to be the victor and that has left some kids behind.
In some ways, I am not too apologetic about it. The standard I coached at was principally representative cricket, where winning and developing players is the primary concern. Cricket is a sport, and the object is to excel and win. Fair enough. And yet…
Where does the line between developing players, winning matches and considering the human needs of players (particularly kids) exist. Well, this past season I have seen where it should not be drawn.
On the other side of the line, I have a son who is an elite cricketer. He is good, very good. Athletic, technically proficient, dedicated and determined. All he has ever wanted to do was play cricket professionally. I believe he will achieve his dreams, although he will also have to be lucky and surrounded by good people.
Part of that equation of course is good coaching. He has had some of the best coaches in the country through his playing time. Some have been great technically, others have been brilliant motivators, a very few have had skills in both areas, others, sadly, have had neither ability.
What I saw this season has changed my perspective. I believe that good coaches make kids believe in themselves, even where their technical knowledge might be lacking. They send them out into the field feeling good about themselves, wanting to win and believing that they will. But more than that, they allow them to fail with dignity and turn their attention to the learning elements of each defeat.
My own focus moving forward – if I ever coach again – will be precisely this. To build young players up, to inspire and motivate them, to make them dream big and to have have utter faith in themselves, and, when necessary, to cushion them when they fall.
Coaching is not all about winning or developing elite players, it is also about fun, about learning and turning out better human beings.
Good coaching is about developing people.
Radical Rhymes is a professional artist working with a range of media – predominantly animal/human portraits and landscapes – including, most recently, hand painted furniture. You can see his work on Instagram Radicalrhymes1969 or on Twitter @RhymesRadical.
For commissions, please contact him on Twitter via Direct Message or by email at: radicalrhymes@outlook.com His work is also available to buy on Etsy
[si-contact-form form='2′]