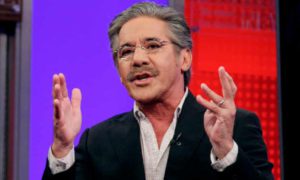 By Janet Grace
Geraldo Rivera finally got it right this time around.
He logged onto Twitter and called out all the "dickheads" who have been inoculated against Covid-19, yet preach to their constituents and viewers not to be vaxxed and to fight for their freedom to be as stupid as stupid can be.
Here's his quote: "Open-minded & inclusive, I'm friends with all kinds of people. But as we pass 700,000 #Covid dead, I have zero tolerance for anti-Vaxers. Most of all, I detest vaccinated dick heads who urge the unvaccinated to "fight for their freedom," the mob urging the man on ledge to jump".
Besides his Willowbrook Expose which uncovered massive violations of human rights, unfortunately leading to the next forty years of our dealing with homelessness, and the atrocities we now witness, stemming from the outcome of the expose, when those who were kept in horrible conditions were tossed out into the cold, with nowhere to go and no plan to update their facilities or care, Geraldo hasn't done much but point out massive problems in our society and then, he walks away from it instead of seeing it through to a positive outcome.
Whether he was just saying something to get into the spotlight or whether he truly meant it will never be known. All we can know is that, sure as flowers bloom in spring, he'll be saying his two words and going about his merry way, never glancing back to see if he's caused any harm. This time, he got it right! Thanks, G. What else ya got?
Brightest Regards to all.
JG )O(
Contact the Feature Writers