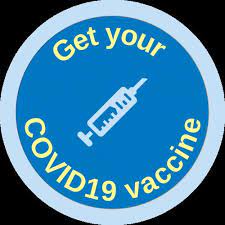 By Ron Signore
In academia, they teach you what reliable sources are. The difference in sources leading to fact or opinion- in some cases poll-based opinion, which isn't quite fact but a representative sample of sorts to provide us an idea of where something may fall.
In the other world, the one morons seem to reside in, is a more paranoid filled data gratifying one. Their sources are people who do not hold academic credentials to provide 100% data, yet rather an offset of potential poll-based opinion.
When scouring the interwebs, reliable sources tend to have domains that align with the academia world, like (.edu) or (.org) and arguably (.gov). These institutions provide clear access to data based on study or have some sort of authority to the information provided. That is not to say that (.com's) are all false, but likely more independent and we need to be aware of whatever slant they are trying to provide.
Yea, Ron, thanks for the commonsense lesson we all learned years ago…but the key point is that we have seen too far too often that common sense isn't commonly practiced. I am part of a group chat with some people that have a wide array of beliefs on an ideology spectrum. Normally, I respect that. I typically stay in that chat and engage politically speaking when I feel like triggering the Trumplican.
On Wednesday, I decided to respond to one of this guy's deflecting Anti-Biden memes on the vaccination topic. I simply replied, "you know what your hero and Biden have in common?…..They both got the vaccine."
For sake of this piece, let's just call the other person, "tool." Tool decided to describe to me the lack of effect the vaccine has and that it is therapeutic at best. In fact, he quickly pointed out that two vaccinated people in Michigan had died in recent days from Covid. First of all, these arguments where you can point out something like that in that manner is clear (to me) that you are referring to an exception and not the rule; but also, we continue doing this dance round and round the topic that there is some perception to these people that the vaccine is a miracle injection that is to kill and rid of COVID. After all this time, they still do not grasp how vaccines work. They do not grasp the intention of this particular vaccine. They live in a paranoid world that it is not about a shot or a mask, it is about government control.
They tie these links that grasp at straws to try and claim that their opposition is the "woke," yet they are so far down a rabbit hole with their head buried up their own butt that they must be dizzy from all the spinning. The significant confusion enables these idiots to keep battling. This morning, I get a text in the chat of a headline: UK Government Report: Vast Majority of Delta Variant Deaths are Vaccinated People, Not Unvaccinated. The picture of the link on the article is "Bill Gates wants you dead…Say No to the Vaccine." If you were still convinced to click on the link, you may want to check the source first. I did, and therefore did not read. The source was "nationalrifle.com."
Anyone receiving fact from that is like coming here to read what I have to say and taking it to gospel. More realistically, it is taking the crapshoot theories of Joe Rogan (who I do love honestly, do not always agree obviously) in many cases. It is just a guy, like me (with far more money) who is talking about the world as they see it. The bottom line is these people are not trusting the people and information that took years, or in COVID's vaccine release case, financially exhausting studies to get results that are reliable. They will continue to preach that the academia world, government and organizations in the big pharma space are all out in a conspiracy to get the world. That it is all propaganda to help the radical left's agenda. While I agree the world is about money and a conquest to have the most of it, our world eventually does find out truths of harm against it's people, whether malicious or not.
The fact of the matter is this. My everyday is spent in data and data analysis. I spent last week in Arizona working with a major healthcare organization. When speaking with higher ranking officials in care transformation, it was clearly expressed that there is overwhelming data here and nationally that the hospitalizations around COVID, and ICU cases of COVID are upon the unvaccinated. Do not trust the government, fine. But the best recommendation I heard came last week. If you want facts, go to your local healthcare organizations and ask for their data on the matter.
These people are so worried about claiming the government has no right to tell us what to put in our bodies, yet, these are the same hypocritical jag-bags that tell us the government can control a woman's body when it comes to abortion.
The battle of misinformation is so strong that it is causing our country to continue to lose it's battle with the pandemic.
Contact the Feature Writers