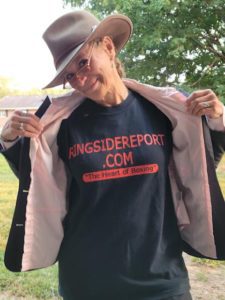 By Janet Grace
Time and tide wait for no man. This short ancient proverb, delectable and delightful tells of truths beyond our control. Every day, I'm more aware of beauty than I was the day before.
There's not one day that goes by that I won't at least give thanks for one full breath, another ripened tomato, my chihuahua, Jacqueline Bouvier Derriere's, one-toothed smile. I love when she goes round in circles, happily barking at the sound of my voice saying: 'You Comin'?'
It's the only invitation she needs to jump into her knapsack carrier; which I place on my shoulders on my way out the door, and tote around town with her bummin' a ride.
About two months ago, I had my car inspected. It's fairly new, a 2017 Nissan Versa Note SV, with nice features. It failed. It needed a new suspension everything, totaling $667.00. Thank goodness for that freaking extended warranty, although it's a brand new car with only 34K, that could've ended my summer fun real fast.
The back up camera had become opaque showing nothing whatsoever. Replacing it cost $500 for a completely new radio installed by the dealer. I could've gone to a store and had a new one installed for less. It was time for new tires, too.
Then, I saw a 2020 Subaru Crosstrek, with 14k miles that I took a shine to, so I contacted my car dealer to arrange for a viewing. My car is 8/10's paid off and I pride myself for never having missed a payment on anything for the past 19 years. Yep, it wasn't until my 50's that I was able to get out from under all loans initiated when we were grooving to Level 42, Thompson Twins, Prince, Michael Jackson, Robert Palmer, and all the goodness those times brought us.
Unfortunately, I'm still as loyal and trusting as I ever was back in the good old 80's. I believe people and I believe in Humanity being mostly good.
It did not help me this time around. At all. I knew better, too. My kids are very intelligent, savvy, professionals in their fields of employment. There's a doctor, a lawyer and a Chief of Finance. You'd think I'd consult with them with their levels of expertise. Especially when the son in laws are also experts in their fields and one is a SAFETY ENGINEER, but noooooo! I had to be the BadAss and do this major deal on my own. I didn't want to bother them. They each have their families and lives. I was excited to be experiencing this new adventure on my own and let me tell you something, it cost me!
I ended up trading in my suped up to the max, well cared for automobile for a 2019 Jeep Renegade Sport. Yes, it's pretty cool looking and a ton of fun to drive. It was also never cared for. It missed a ton of oil changes in its tragic two years of life. If it were a dog, it would have been tied outside with no food or water, folks. Here's the kick in the buttocks! I forgot to ask the most basic question: 'Show me the car fax.'
It wasn't until 4 days after I'd signed on all the dotted lines that I was able to see the CarFax AFTER THE FACT, AND THAT was because I drove to the dealership, after two days of waiting for the sales person to return my calls, which he never bothered to respond to, requesting the CarFax. When I read the CarFax, I was floored. Of course my mind wanted to kill itself, my ego was furious at having been taken and my soul threw up a hair ball on my newly shampooed rug.
Instead of reading every single line I was about to sign, as my attorney child has begged me to do time and again, I gave away my rights by believing the two conniving salesmen when they said: "This just says you saw the car and were okay with it" never saying Oh, this car was in an accident a few months ago with moderate damage. It received a new overhaul and the cheapest paint job in town. This car does NOT include the Sirius Satellite Radio or heated seats; the good mileage you were getting off almost 40 miles per gallon, OR the solid reliability you were looking for in a compact sized SUV.
I couldn't see any of this as I had NOT done any research, something I do when purchasing any major purchase over ten bucks, plus it was pouring cats and dogs; it was pitch black outside, and my excitement overshadowed any intelligence and common sense I may have.
I take full responsibility for my actions but I'd still like to bitch slap those two unscrupulous shysters who worked together to pull the fastest con in the history of September 22, 2021.
That said, I welcome "Vixen" (She's a Renegade, after all) into my life. She'll be well cared for until I find the car of my dreams.
The back seats felt like sitting on a park bench. I added 3 plush cushions and reupholstered the seating using black and white pleather. The car exterior is red, with black trimming and huge black wheels with black rims. The inside roof is white and the interior trim is now black and white. I added a three way dashcam allowing me to record before me, behind me and inside the cabin where there's an added plexiglass partition to keep any Uber passengers as well as myself, a little safer from any sneezes, coughs, illness.
I already purchased a Sirius Satellite Car system and I asked my girls to get me heated seating pads as holiday gifts. They'll be helping me with my next car purchase and you'd better believe, for that, I'm grateful.
I'll see you on the road. Wave when you see me. I'll be the one in the firetruck candy apple red Jeep, hightailing it down the road. I think I just passed you.
Beep Beep!
Till our next time, I'm loving you.
Brightest Regards,
JG )O(
[si-contact-form form='2′]