My Favorite Time of Year (NFL, College Football and Baseball)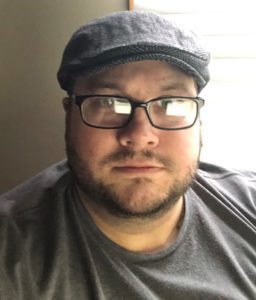 By Ron Signore
This is my favorite time of year. Over the span of the end of August into October is a sports fan's dream. The end of the MLB season has some tight races and games are nail biters as teams battle to get to the post-season in October. The NFL kicks off and at this point is underway- along side college football. Soon, the NBA and NHL will start their respected seasons.
In baseball, I am feeling nostalgic and euphoric with my Chicago White Sox clinching the central division and just eclipsing 90 total wins as of 9-29-21. They are gelling together as a team who was plagued by injuries all year. They managed to win the division and coast into the play-offs with very few games of their regular starters all in the same lineup at once. And I must admit to being wrong to the topic of Tony LaRussa managing this team. I did not feel he was right for this team, but it turns out, he was. I was wrong, and I am ok with that. Since I grew up on White Sox baseball, the excitement of this team, not just the success, reminds me of those early 90's Sox teams and that 2005 World Series team. Do I think they can win the World Series in October? It is possible, they have the talent, but the competition out there in high profile teams like the Dodgers or Giants (should they make the World Series) would be tough. Not to mention the road to get there is no cake walk.
And then with football. The season has already driven some amazing intrigue. Teams like the KC Chiefs and Seattle Seahawks enter the coming week in last place of their divisions. Where we see the new Las Vegas Raiders, Cincinnati Bengals and Carolina Panthers are atop their divisions entering this week. The rookie Quarterback battle has been intriguing with number 1 and number 2 draft picks in Clemson QB Trevor Lawrence and BYU's Zach Wilson taking significant lumps both physically and play-wise, where late round QB pick Mac Jones from Alabama is looking consistent on the Patriots. Highly anticipated rookie Justin Fields on the Chicago Bears was embarrassed this past weekend, so this QB class is not looking as strong as originally thought. Tom Brady and Aaron Rodgers still good as gold, but to me the real story is how Detroit (Lions) wasted the career of Matthew Stafford. Stafford is in his first year with the Los Angeles Rams and is on path for a record breaking career year. He can win, Detroit just never gave him a chance with a gaping lack of supporting tools.
I am anxious to see both the Chicago Bulls and Chicago Blackhawks enter their seasons within the NBA and NHL. This new era for the Bulls started off on the right foot with making a splash in free agency picking up key players like Lonzo Ball, Alex Caruso and Demar Rozen. Players who arguably would not have came to the Bulls under the past regime of the Bulls. Maybe now some respect can come back to the organization.
As for the Blackhawks, they also made some moves in free agency in order to help rebuild a championship caliber team by picking up reigning Venezia trophy winner (best goaltender) Marc Andre-Fleury and the Jones brothers!
It is a great time of year.
[si-contact-form form='2′]